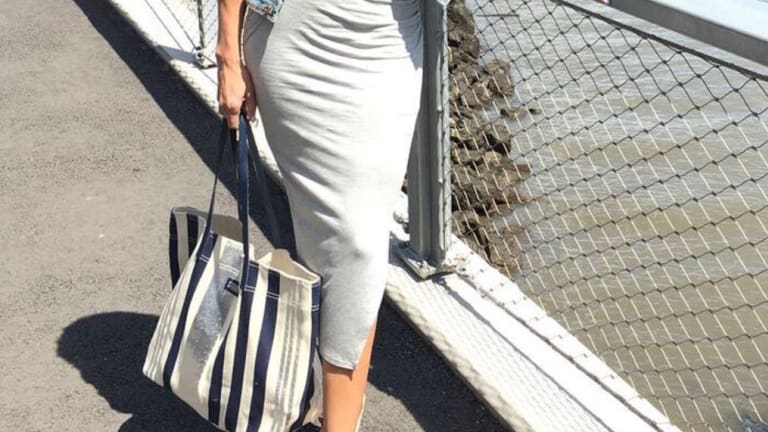 Tips to Travel in Style This Summer
Travel style made easy! Keep it simple this summer with simples rules to keep it fashionable and functional. A great bag, a super dress and off you go!
Are you ready to travel with style? I'm sure eager to say "Hello Summer!"
Summer means it's time for day trips and adventures in the city. I want clothes that can come along with me with ease. I want to focus on the adventures, not how my feet feel or being too cold or too hot. This look is devoted to looking great without fuss! I put it together in a few minutes and shopped my closet for the outfit. This is all about easy accessories and pieces that can be extremely versatile.
Travel in Style Tips:
Don't wear new shoes for a day of travel--make sure you've broken them in!
Always apply sunscreen
Add a layer in case the weather changes. A light jean jacket is perfect
Keep the accessories simple. Just pick one piece of jewelry. You don't want to look fussy.
Add a great bag. You can stock it with all the supplies for the day, and have room for a bit of shopping!
I'm wearing a cotton t-shirt dress from H&M ($49.99). As usual, I made a trip to the mid-town shop to find some summer things and I was thrilled with what I found. I got a few pairs of shorts, a top and this dress and everything was incredibly well-priced.
Since I'm on the go so much, I like tote bags. For the bag, I'm using this Juton Tote from Ame & Lulu. The bag is made of cotton and jute. It's really light and extremely roomy. The price is great--just $64! Stripes add a trendy nautical touch to the outfit and the bag could definitely fit all my mom-supplies for the day.
The rest of the accessories are equally simple. A denim jacket (also H&M) that's now two years old, a necklace from TJMaxx and my trusty Michael Kors gold wedges.
No matter where you go this summer, you'll look great if you shop smart and keep it simple!
Please follow us on Bloglovin too! Follow our blog through email. You'll get an email every time you update.
This is not a sponsored post. Some affiliate links are used. When you shop the links, you support Momtrends and our editorial staff.