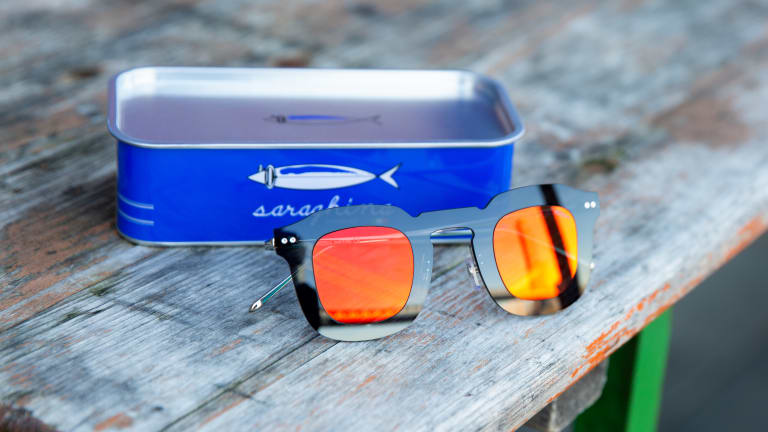 Publish date:
Tips for How To Pick The Right Sunglasses For Your Face
Sunglasses have to look good to inspire you to wear them all year long-- get tips for how to pick the right sunglasses for your face shape.
Sunglasses have to look good to inspire you to wear them all year long-- get tips for how to pick the right sunglasses for your face shape.
Even though it's winter and you might not be thinking about the sun, consider this your reminder to put on your sunglasses. When it comes to picking out frames, I know that they have to look good to inspire you to wear them all year long. I've come up with tips for how to pick the right sunglasses for your face shape.
Why You Need Sunglasses
Wearing sunglasses, year round and especially during the spring and summer months, will to help protect our eyes against harmful UVA / UVB rays. In the winter, I ski a ton and am around snow all the time. The snow glare is a real issue, so for me, winter is no time to be without sunglasses. 
Things to look for when hunting for your next pair of sunglasses:
Labels: Make sure they carry a consumer-protection label stating they're 99-100% UV-absorbent, or provide UV absorption up to 400 nanometers (nm).
Go big or wrap it: Bigger frames and lenses, and also wrap-around styles, give you more UV protection because they block peripheral rays.
Go polar: Polarized lenses block out sunlight glare bouncing off windshields, pavement, and other smooth surfaces.
Consider color: Gray lenses are best. Why? They don't change colors. Green and brown lenses are good too.
Tips for Choosing Sunglasses to Suit Your Face:
These tips hold true for reading glasses and sunglasses, it's all about picking a shape that flatters your face. 
Heart-shaped faces (wide forehead, narrow chin) look best in cat-eye or round frames.
Square faces (square jaw with similar width as forehead) look best in cat-eye, round, or oval frames.
Oblong faces (long face with chin and cheeks of similar widths) look best in wrap styles or large frames.
Round faces (jaw and forehead with similar widths and wide cheekbones) look best in wide and rectangular frames.
Oval faces (forehead, cheekbones, and chin of similar widths) can wear most styles of frames because of their balanced shape.
You can check try out frames that fit your face online with the Virtual Try on feature on the Smart Buy Glasses website.

The Ten Best Wooden Play Kitchens For Kids
Cooking is a timeless fascination for children. This type of play goes beyond gender and teaches kids loads of life skills along the way. An investment in a play kitchen is money well spent, as it can provide hours of entertainment. We've rounded up the ten best wooden play ...read more
New Victory Announces a New Season of Shows
We know you're busy planning picnics and summer outings, but we wanted to let you know that The New Victory just announced their new season and it looks fantastic. We thought you'd like a sneak peek of what's in store! Each year the New Vic theater brings culture to tourists and ...read more
Fun Ways to Discover Venice Italy with Your Family
Greetings from Italy wear the gelato is rich, the clothes divine and the scenery is inspiring. Now that I've been to this fine city in the north of Italy, twice, I've amassed a list of favorites to share. These are some fun ways to discover Venice, Italy with your family. ...read more
What Else Do You Need with New Sunglasses?
Both UVA and UVB ryas are believed to cause cataracts, macular degeneration, and melanomas (cancerous growths both inside and around the eyes), all of which can cause blindness. 
However, by wearing sunglasses that block UVA and UVB rays, much of the damage from the sun can be prevented and you'll look great. Be sure to check the labels.
Eye health is important. But let's face it so are convenience and style. A few weeks ago, I ordered new sunglasses from Smart Buy Glasses and my glasses arrived quickly.
MORE FASHION TIPS FOR MOMS
PIN IT!
Use pinterest to save your favorite fashion posts. Be sure to follow our Mom Fashion Pinterst board here.
Momtrends was not paid for this post.