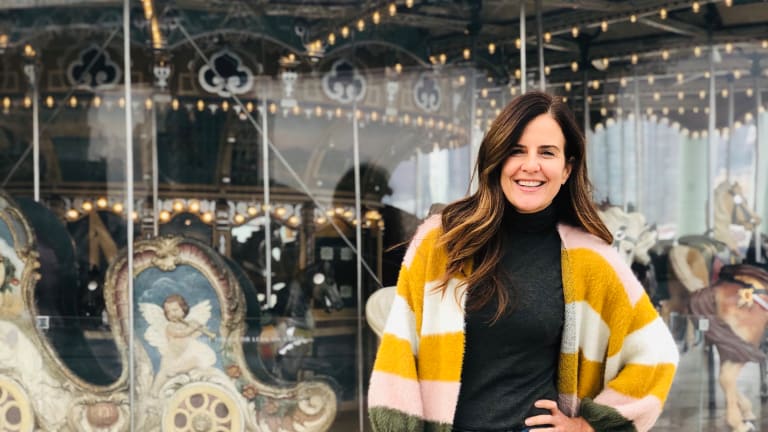 Tips for Styling Cozy Cardigans
Long cardigans have been trendy for a few years, they can add drama to denim and everyday basics. I'm sharing styling tips for moms.
I was in Knoxville last December and like any good blogger, I ventured out to find what was cool and trendy. I found a cool area downtown by the market square and picked up this new sweater. I've been living in it for weeks and thought I'd share my tips for styling cozy cardigans.
Long cardigans have been trendy for a few years. I love the look and how it can add drama to denim and everyday basics. While I can't link up to this cardigan since the shop was local and not on the web, I CAN share how to style it.
Where to Get Long Cardigans
Cabi has some of my favorite duster length cardigans. Another great spot to find cardigans is Anthropologie. Every month they seem to get new styles. Definitely check out those two resources.
Styling Tips for styling cozy cardigans
When you are working with this much fabric, it's important to keep the other pieces of the outfit sleek. I've got a trusty sleeveless cardigan from Ralph Lauren and some jeans I picked out years ago in Paris from a boutique called Berenice. 
These long cardigans look terrific with heels and booties. Since I walk around NYC so much, I love a boot. This chunky boot is from Blundstone. These Australian booties are so rugged and comfortable, I adore them.
With my hair down and this big cardi, I love the simple layers underneath.  One concern with long cardigans is what about when you need a coat. I have this long coat from Skhoop that covers the length. Otherwise, try to tuck the cardigan in when you go to and fro so it doesn't stick out.
More to Love About Cardigans
One of my favorite components of a layered look is an open cardi. An open type cardigan sweater or jacket is definitely a hot trend. If the temperatures have started to dip in your neck of the woods and you're looking for something a little cozier, this trend is for you. 
I love curling up in a cozy sweater. I can throw it on over a tee and I've got an outfit. Plus, the t-shirt and cardi combo looks just fabulous with a nice pair of boyfriend jeans and ankle boots. Welcome to my mom uniform lovelies. This look will be rocked on repeat.
MORE FASHION TIPS FOR MOMS
PIN IT!
Use pinterest to save your favorite fashion posts. Be sure to follow our Fall Fashion Trends Pinterst board here.
This tips for styling cozy cardigans feature is not sponsored.