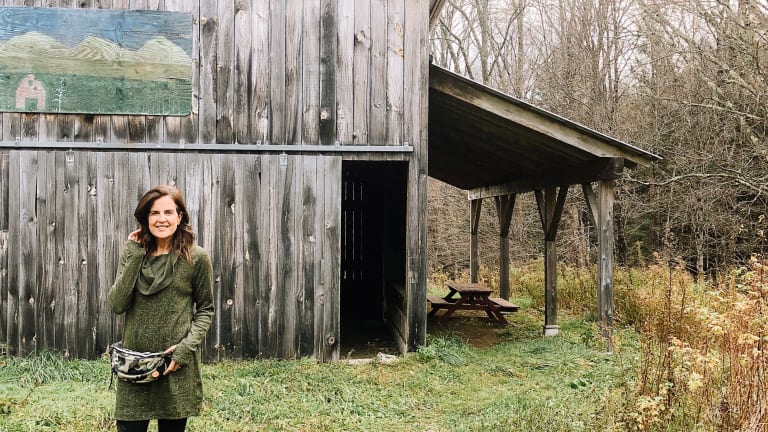 The Belt Bag Makes a Comeback
The ShortyLove Arcade bag is the bag of the moment that can keep up with this mama on the go.
When was the last time you picked up a new handbag? I know we've all a million things going on right now. But I'm telling you mamas, now is the perfect time to treat yourself to a bag that can go the distance. The ShortyLove Arcade bag is the bag of the moment that can keep up with this mama on the go. That's right ladies, the belt bag is ready to make a comeback.
Related: Fall sneaker trends
I love supporting smaller brands, ShortyLove was started by Sloane Gibney Grossberg as a way to bring high quality to the women who value substance and style. Before her brand launch, Sloane spent years designing with Marc Jacobs, you can see the high end taste in her finishes and fabric choices.
Thankfully her chic style doesn't come at unattainable prices and they are loaded with practicality. 
The Belt Bag Makes a Comeback
The Arcade bag ($138) is an updated fannypack. In 2020, we call it a belt bag, but we all know this style is an homage to the 1980s. Now that I have a dog, I'm obsessed with this style. He goes everywhere with me. Hands-free is the only way to be. There's enough space to stash all your essentials as you take on the world (or at least 5th grade math and your own job). 
But wait, there's more, this bag can also work crossbody sling. The ShortyLove bags are soft, smart and the perfect way to stay organized. This awesome bag sports two exterior zip pockets, one in front and one close to the body. Pick from four colors, I'm loving the camo for fall.
Shop the Arcade bag here, my friends get $10 off on their first order with this code. 
How to Style the Bag
I'm wearing the Solace-dress from the Fall 2020 cabi Collection ($99). Nothing is easier than knits right now (no one is ironing -- even if they do have a presentation). While it looks sharp, it's also super soft and a wear-all-day choice for working moms. 
I've layered on the Lanky Leggings ($98) a must-have for the cooler weather. Speaking of cooler weather, I've been living in cardigans these days. This cabi Travel Cardigan is full of coziness and I like the multitude of colors woven in. This piece will go with all the rich fall colors in your wardrobe. 
And I've added my good old Ralph Lauren riding boots for this photo, but I will be honest, most of the time I'm wearing socks and slippers at home. I only slip boots on to run errands. 
MORE FASHION TIPS FOR MOMS
PIN IT!
Use Pinterest to save your favorite fashion posts. Be sure to follow our Fall Fashion Trends Pinterest board here.
Momtrends was not paid for this post. We were given samples.