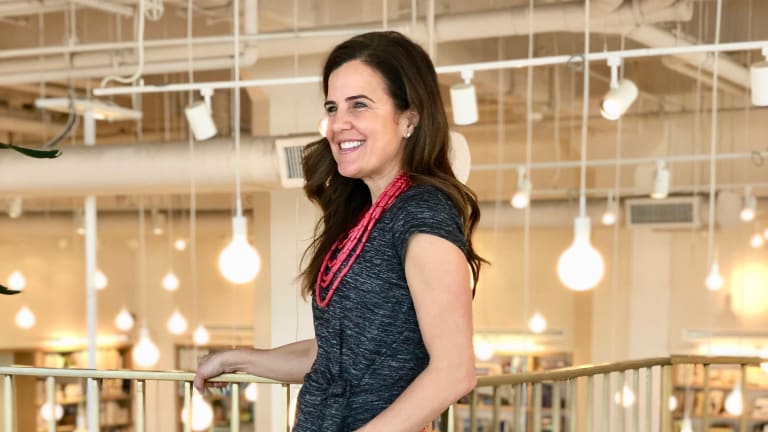 Talbots Capsule Collection for O Magazine
Talbots & O, The Oprah Magazine Partner to Support Women Helping Women
Does your closet bring you joy? Have you joined the millions of women across the country who have Marie Kondod your closets? Bravo to you! Now, how about putting the things that don't work into good hands AND perhaps finding a few new pieces that DO spark joy from the Talbots Capsule Collection for O Magazine. Talbots and O, The Oprah Magazine have partnered for a fourth consecutive year to create a co-branded capsule collection that supports a great cause.
Dress for Success
This year the collection is all about feeling beautiful on the go. And Talbots and O want to share that feeling. 30% of the net proceeds from the Talbots Capsule Collection for O Magazine go to directly benefit Dress for Success®, an international not-for-profit organization that provides women with the tools they need to achieve economic independence.
Dress for Success provides women with work wardrobes that allow them to feel confident in interviews AND on the first day in a new career. But it's more that just clothing. 
Talbots Capsule Collection for O Magazine
This year's capsule has five pieces and ranges from sporty to weekend casual. The collection is based on the ultra-comfortable 'T by Talbots' line, recognizing that how we work looks differently to every person. Talbots thinks every woman deserves to feel beautiful and pulled together. The collection is available in store and online thru March 31st. Shop here. 
What I'm Wearing from the Talbots Capsule Collection for O Magazine
I'm wearing the Maxi Dress from the capsule collection. This easy dress is an instant favorite. No need for much styling. I just added a bright necklace from Bauble Bar and some booties and I was ready to go. The drape jersey fabric will work with sneakers too. 30% of net proceeds benefits Dress for Success®. 
Talbots has called 2019 the "year of you" and I love the way they celebrate women. Here's a look at how the magazine styled the collection on model.
Giving Back Through Closet Organization
Talbots wants to help you get organized. As you do your spring cleaning to make room for joy (and to help others) head to your local Talbots. The stores nationwide will once again collect clothing and accessory donations for DFS and monetary donations both in-store and online at Talbots.com (February 19th – March 31st). 
For the second year in a row, Talbots will match customers' monetary donations up to $250,000. When you shop this collection, you are giving another woman an inspiring new opportunity.
Women helping women. Now that's a  brand mission I can stand with. How do you make sure you feel good in what you're wearing?
Pin it
Use pinterest to save your favorite outfits.
This Talbots Capsule Collection for O Magazine feature is not sponsored.