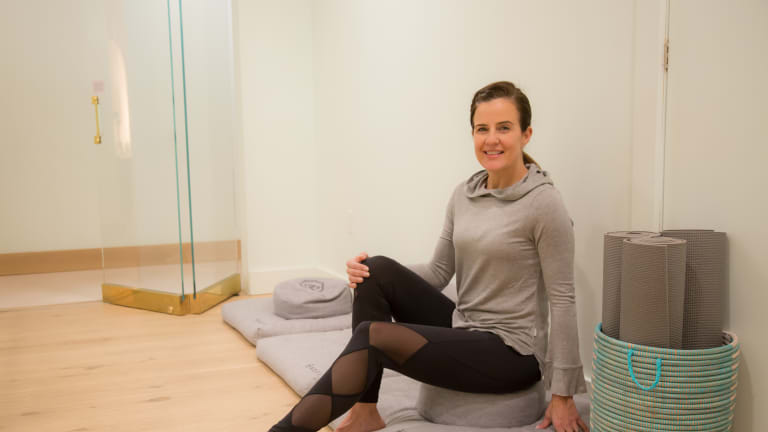 Stylish fashion that will inspire workouts
Marika workout clothing for busy moms
How are your resolutions holding up? We're now almost two months into the year and it's time to check in and possibly recalibrate a bit. For me, resolutions are about trying to be your best self, not punishing yourself. I'm sharing fashion that will inspire your 2019 workouts from Marika. They have 30 years of experience and an all-female team of design specialists.
How I'm Taking Care of Myself
This year my resolution was to focus on working smarter this year. As my girls get older it turns out they need me more than ever. I have no intention of letting the fabulous work I've created at Momtrends suffer, so I have to strike a balance. In order to do this I need to do two things: prioritize and focus.
For me, exercise and meditation are making this work. Exercise gives me the energy I need to give all those around me my best. Meditation is helping me focus on what's in front of me. 
I'm not going to lie, it's not easy to make either happen. I use my calendar to schedule workouts and a reminder on my phone to make time for my Headspace meditation. (Find out more about Headspace here).
What I'm Wearing for Workouts
I'm wearing the Olympia legging for a bit of meditation at The Wing, where I work and network. This fabulous workspace also has a meditation room. (Find out more about it here). The leggings make use of patented technologies to flatten, slim and sculpt. Well, I didn't notice that, but I did notice the comfort. 
When it comes to workout bras I'm sold on the Annika from Marika.  I'm wearing the color tawny port in this. It's perfect for yoga or pilates.
Life is a Workout
I love the athleisure trend. These stylish pieces can go from the yoga studio to school pick up. All I need to do is toss on some cute sneakers and a long sleeve top. 
Marika is priced well. Most pieces are under $50 and they offer sizing from small to 3X. You can find out more about the Marika brand here. 
Resolutions just got a bit easier to manage thanks to stylish workout clothes. I hope you are having a year full of purpose.
Pin it!
Use pinterest to save your favorite tips and trends for moms.
This Stylish fashion that will inspire workouts feature is not sponsored.