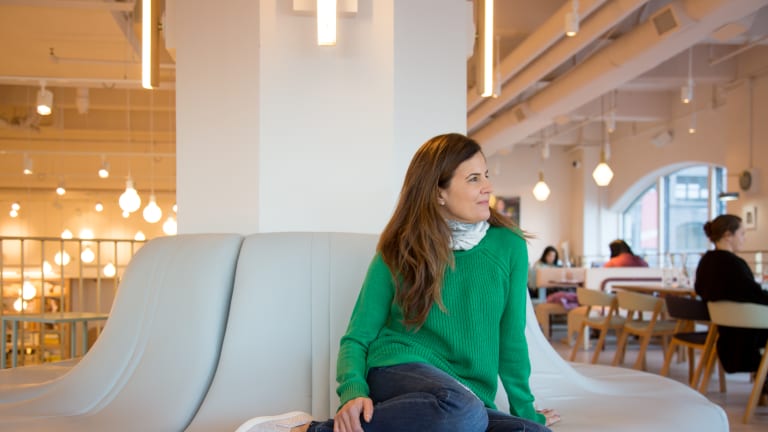 Publish date:
Stitch Fix Winter Unboxing
Fashion delivered to your doorstep
Fashion delivered to your doorstep
It's been a while since I treated myself to a personal styling box from Stitch Fix fashion experts. I've been so busy managing ski season here and all our winter travels that I haven't had time to update my sweaters. I decided to use some of my Stitch Fix credits (I get $25 for every referral) and treat myself. This is my second try at a Stitch Fix winter unboxing. My first box was a nightmare. I returned everything. Then I updated my profile and tried again and my stylist NAILED IT!
 Check out this Stitch Fix Winter Unboxing
How to Sign up for Stitch Fix 
Head here to get your first Stitch Fix box put together by a personal stylist. Stitch Fix is the online personal styling service for busy women like us. Founded in 2011, Stitch Fix has been the best friend of multi-tasking mamas. Someone else can scour the stores and websites for great outfits. 
For this winter box, my stylist found me this fabulous sweater from RD Style. It's a cotton blend in a festive green color -- it can certainly carry me through winter into spring.
My stylist paired it with a jean from DL 1961. I love the Stitch Fix denim, and this Hillary Distressed Frayed Hem Skinny Jean fit absolutely perfectly.

Five Tips To For a Girl's First Leg Shave
Do you remember your first time shaving? Mine wasn't pretty. I snuck my dad's razor and shaved my legs dry. It wasn't pretty. Get your daughter ready for this rite of passage with the right tools and a quick education. We've got five tips to help you navigate your daughter's ...read more
Why You Should Add Wild Blueberries to Your Diet
Do your New Year's goals involve healthier eating? Adding more fruits and vegetables to your diet? Or even adding tasty new recipes to your repertoire? We've got five reasons for you to add wild blueberries to your diet. Our friends from the Wild Blueberry Association have ...read more
Why Moms are Loving This Blueberry Couscous Salad
It's blueberry picking time. And while most blueberry recipes revolve around baked goods, we've got something different to share. First, a few sentences singing the praises of this lovely fruit. Blueberries are high in antioxidants, improve memory function and reduce the effects ...read more
I paired the new pieces with a new Naturalizer slip on sneaker. This is the Marianne in cream leather. It's sporty and a little sparkly. I'm pairing it with denim for right now and when the weather warms up I'll put it with shorts and floral dresses. They are quite light and will be terrific for travel.
Are you ready for a fix?
If you're stuck in a fashion rut and ready for an update, Stitch Fix can be a wonderful resource. Be ruthless in what you decide to keep. Don't just make it work because it arrived. The trick is to use a critical eye and only let in things that are perfect.
Please note that Stitch Fix only gives you three days to try on your box. Make sure you time your packages to arrive when you will be home and have ample time for a try-on session. Momtrends Tip: Don't be afraid to ask a friend to come over for a try-on session.
Pin it!
Use pinterest to save your favorite outfits and ideas.
This Stitch fix Winter Unboxing feature is not sponsored.