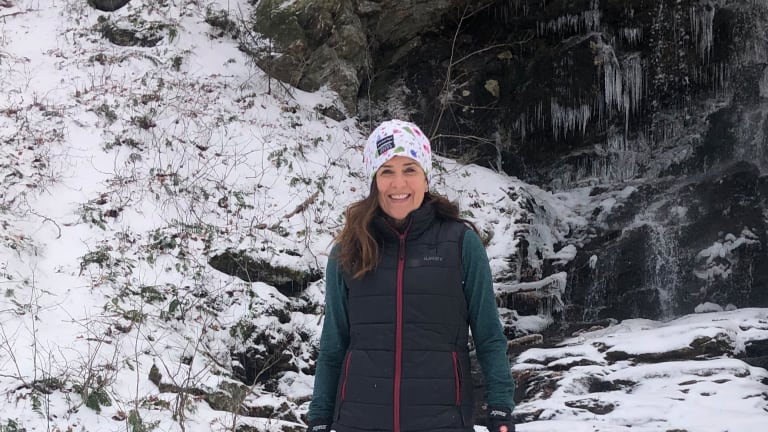 Stay Warm this Winter with a Heated Vest
Stop resenting winter! Invest in a heated vest with rechargeable battery to stay warm as your play outdoors.
Are you someone who enjoys playing outside in the winter? I sure do. That being said, having the right gear makes ALL the difference in how you feel about winter. Investing in clothing that will keep you warm and dry is an awesome way to stop resenting winter. I suggest you stay warm this winter with a heated Iurek vest.
Shop Momtrends' Picks: $89.99 on Amazon 
Related: Lenz heated sock review
Testing the Iurek Heated Vest 
I've been testing this women's vest out for the past two weeks and love it. It's not bulky and provides essential core heat to my body. After an overnight charge, this Iurek vest is set to go on a long outdoor adventure. 
Our weather starts getting cold in Vermont at the end of October. It's not unusual to start seeing snow around Halloween. That means we take our cold-weather gear seriously. I prefer to dress in layers to allow for more movement and to keep my body at the "just right" temperature. 
The Iurek vest is breathable, lightweight, waterproof, windproof and more durable. With a little care, you can even machine wash this vest (please don't ever wash the battery!) 
Here's our Heated Vest Video Review:
How the Iurek Heated Vest Works
The vest comes in a handy travel case with all the chargers you will need (it also comes with adapters for Europe, Asia and South America). 
Once you unpack everything, give the battery a good overnight charge. When the read-out says 100, you are good to go.
Slip the battery into the zip pocket in the back of the vest and attach the cord. 
When you are ready to get a burst of heat, simply hold down the button on the left from chest for three seconds. You'll start feeling the heat almost immediately. 
The vest features 4 carbon fiber heating elements generating heat across the collar, midback, and two pockets (oh, the pockets are the best for warming hands too!)  The heated vest delivers up to 10 hrs heat and allows you to stay warming and enjoy outdoor winter activities longer than ever before. 
Bonus: The battery back can power your smartphone and other electric devices (but note, then you won't get 10 hours of warmth).
Adjusting the Heat
There are four heating settings to customize your heating experience. 
Long press for 3s to turn on the preheat mode can make you feel toasty warm in seconds. 
For more or less heat, simply press the touch-button to adjust the heating levels, (Low 100°F/Medium 113°F/High131°F) according to your needs.
Whether you are walking your dog in the winter, getting in a winter workout or skiing, this heated vest will make your time outdoors more enjoyable. 
MORE SKI FEATURES FROM MOMTRENDS
PIN IT!
Use Pinterest to save your favorite family travel features. Be sure to follow our Ski Moms Pinterest Board.