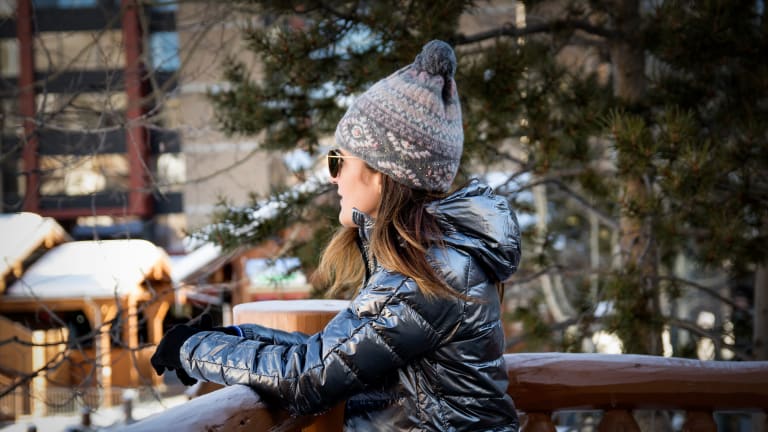 Stay Warm and Stylish this Winter
Top picks for cold weather dressing
I have so many friends that complain about the cold. I'm not one of them. I think it's an opportunity to take on a style challenge. The challenge? How to stay warm and stylish this winter. The answer? Pick lots of great layers and don't forget to shine.
You can never have enough hats
Let's start from the top. I adore this Peach brand pom hat and it's doing good while it's keeping me warm. This hat is handmade in Nepal, I like to shop with a conscience. French Knot was founded by Lindsay Mason. She seeks out female artisans to create hand-knit products celebrating time-honored craftsmanship and a commitment to responsible sourcing. Over 1000 women in Nepal create these beautiful, unique hats and accessories.
I love the trendy colors and how it keeps me perfectly warm. Shop the Cozy Pom Hat on Peach here https://www.discoverpeach.com/a/nicolef
From Sweden, then Alaska with love
This coat was born in Sweden. The brand SKHOOP was started in Åre, Sweden, Sissi Kewenter was getting ready to take her dog for a walk. Sissi started with designing a snow skirt and has grown her brand to making great outerwear. Yeah, they know a thing or two about winter style in Sweden.
The brand made it's way to the US in 2007, Sissi's friend and old roommate Osa Tham started selling SKHOOP skirts out of her garage in Anchorage, Alaska. Now I am making it my mission to bring the brand to NYC and beyond.
Skhoop Long Down Hoodie
This Skhoop Long Down Hoodie is the perfect coat for travel. I love the length and the metallic silver color. 
Shop the coat here https://www.skhoop.us/collections/jackets/products/long-down-hoodie
Use code: SkierMom to save 20% off your order at checkout!
Boot up in Style
I take keeping my feet warm very seriously. A few year's ago I bought a pair of boots from Sorel that were quite expensive. This Expedition pair from Lands' End is WARMER, cuter and a fraction of the price! There's a reason these snow boots are best-in-class. The boot is a combo of waterproof nubuck leather and rubber. There's also a ton of insulation for coziness (an extra-soft fleece lining and 600 g of insulation). I'll be wearing these in the city and on the mountain. 
Shop the Lands' End Expeidition boot here.
Pin it and Wear it!
Use Pinterest to plan your winter outfits.
This Stay Warm and Stylish this Winter feature is not sponsored.