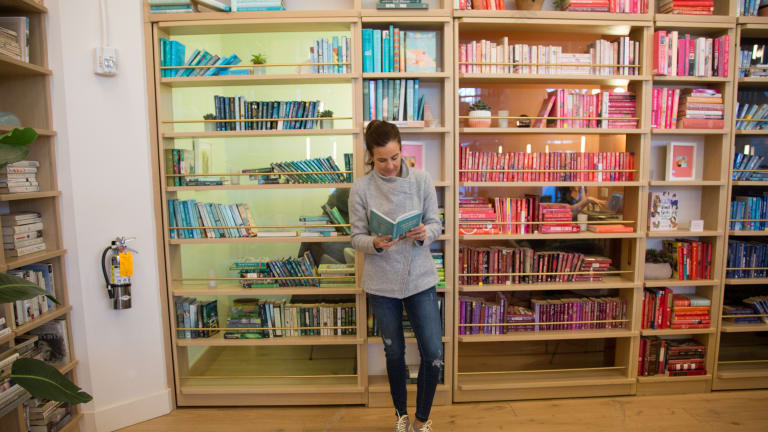 Spring Stitch Fix Outfits
Stitch Fix personal style service for women that works for moms
I've been wearing my Spring Stitch fix outfits tons. I got great value out of this personal styling service. A few weeks ago I shared part of my Spring Stitch Fix unboxing. It was a a winner! Today I'm sharing more spring Stitch Fix outfits and a fun fashion giveaway for you.
My New Spring Stitch Fix Outfit
This BB Dakota top has been on three trips already. It came in handy on my trip to Wyoming. It's light and very versatile and the color is fantastic. The Brittany Brushed Fleece Moto Jacket is one of the great finds from Stitch Fix.
The DL1961 jeans from my "fix" have been amazing. I've been wearing them nonstop. The Hillary distressed frayed hem skinny jean is what I've been slipping on each week. 
How Stitch Fix Works
Stitch Fix is a personal styling service with a twist.
Step One: Complete a style profile. It's a quick and easy fashion quiz that will help your Stylist understand the sizes and styles you're looking for. It's also possible to set your price range. Completing a profile takes about 10-15 minutes.
Step Two: Schedule your fix! Confirm your preferred delivery date from the calendar. At the time your Stylist selects your items, you'll be charged a $20 styling fee. 
Step Three: Try everything on. Take up to three days to decide what you want to buy and what to send back. You'll only be charged for the items you choose to keep when you check out online or through the free Stitch Fix app.
Step Four: Check out by signing into your account and selecting the items you're keeping, returning (if available), or exchanging. We will then charge you for any items you've decided to keep. The $20 styling fee will automatically be applied as credit toward any items you purchase. If you buy everything, you receive a 25% discount off the entire box!
REMEMBER YOU ONLY HAVE THREE DAYS!
Momtrends Referral Code
You'll get $25 when you shop! I want the Momtrends community to give this a whirl. To help you, I've got a $25 credit to give you. 
Ready to try your "fix"?  Here's my referral code to get you started.
The Perfect Spring Sneakers
I paired this Stitch Fix look with the ECCO Soft 7 Sneaker. I opted for the sneaker in "Warm Grey Chagall Cow Nubuck" it's a nice neutral color that will work with all my spring denim. It look dressy enough with a lot of different spring fashions.
Want to see more spring style? Check out this post for spring outfit inspiration.
Enter to Win
Are you feeling like you need a little spring boost? This fun Lulla scarf from Milie offers your wardrobe a pop of color with a punchy leopard print.
Pin it
Use Pinterest to save your favorite spring outfit ideas.
This Spring Stitch Fix Outfits feature is not sponsored.