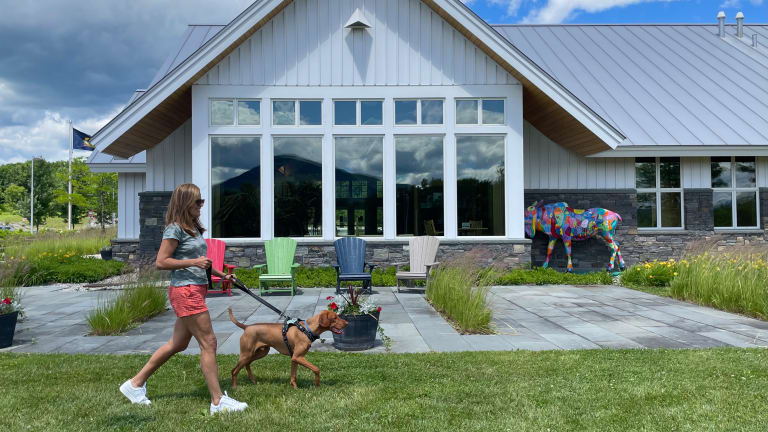 Sneakers to keep your feet cute and comfortable
A sneaker that makes my feet so happy and is the perfect white shoe for summer.
Each decade brings wisdom, and that includes my opinions on style. When I find shoes that meet my exacting standards, I feel like it's my duty to share them with you. I'm so excited to tell you about Sole Bliss; these are sneakers made to keep your feet cute and comfortable.
Use code MOMTRENDS15 to get 15% off your order at Sole Bliss
Related: Cute Panama hats to get you through summer
No more compromises with shoes
In my twenties, I was willing to sacrifice comfort for 3" heels. I worked in fashion as a buyer and needed to look the part...or so I thought. Fast forward a few decades and I'm more confident that ever that high heels aren't the answer to staying stylish.
Sure, I've saved a few pairs of my Jimmy Choos and Manolos, but they are more fashion keepsakes that wearable choices.
What I'm Wearing Right Now
This Sole Bliss sneaker really is a miracle. It's the sneaker that makes my feet so happy and it's the perfect white shoe for summer. You can order this STAR sneaker in ten different color combos, but I love the lime.
Sizing note: These are extra wide fit sneakers. If you have an extra-wide foot, order your usual size. If you have a medium to wide-width foot, please size down one whole size.
Sneakers Made for Feet That Need Help
Even if your feet are PERFECT you'd love these shoes for the style and how they make you feel, but if you have foot woes (and who doesn't when you are over 40!), Sole Bliss is a dream come true.
Did you know: There are nearly 45 million women with bunions in the U.S. alone!
If you have problem feet (bunions and the like), these will feel like heaven and work great for wider feet. Each pair features an anatomically contoured footbed with luxurious cushioning to soothe painful feet. A hidden stretch panel alleviates pressure from bunions and difficult joints. But don't be sidetracked by all the features, their shoes aren't dowdy--they are completely adorable.

Handcrafted in Italy, the leather sneakers are made to avoid blisters. They slip on and off thanks to a clever hidden zipper. If you like Golden Goose shoes, you'll love these. But with Sole Bliss you'll spend a lot less money and get loads more support.

The STAR sneaker is $289 at us.solebliss.com. Use code MOMTRENDS15 to get 15% off your order.
I can't wait for you to try them and let me know what you think. Here's to looking fabulous and feeling great too!
MORE SUMMER STYLE FROM MOMTRENDS
PIN IT!
Use Pinterest to save your favorite fashion posts. Be sure to follow our Summer Style board here.
Momtrends was not compensated for this post.