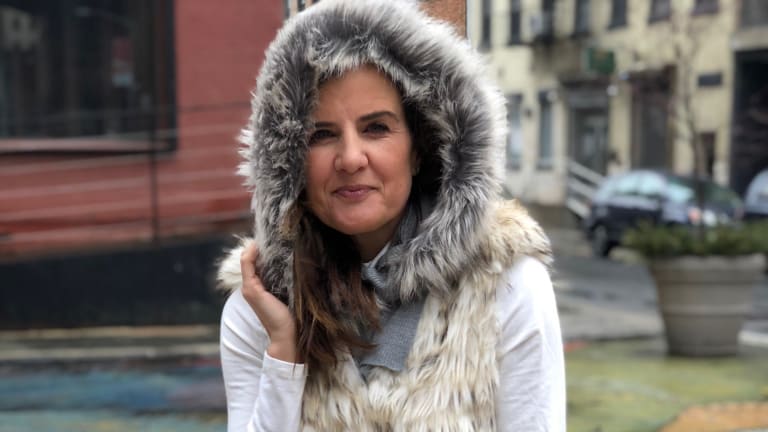 Must Have Winter Style Trends
Adding Faux Fur to the Wardrobe
I've been layering up to get through January. The temps are all over the place and having stylish layers is a must for New York City. For my must-have winter style trends, I start with faux fur. When things get super cold, I recommend fur as a perfect layer. It's light, chic and can be dressed up so you don't become a victim of winter frump.
A faux fur vest is a great investment. I got this one on Amazon a few years ago and I really like this one that is currently available. They are light and go with a variety of base colors like white, grey, brown, black and navy - making this winter style trend a great one for travel. 
Furry Hats
The fur trim on this sweater hat from cabi makes me happy. The PR team from the company sent it to me for Christmas and I love it. I put it under my jackets with a hood to keep my head nice and warm.
Yep, Still Wearing Boots
I've been in these Sorel boots a lot this winter. Since our streets are still wet and slushy, I don't want to ruin any of my nice leather boots. I am looking forward to clean streets!
Let me know when the spring thaw comes! Until then, you can find me on the ski slopes!
Favorite Accessories
With a vest, you want to keep things simple. Keep a nice slim leg on your pants and not too much jewelry. I opted for this I styled Victoria Emerson Boho Bracelet. It's a great piece to bring some life to your winter wardrobe. 
The bracelet looks like it's multiple pieces (leather, turquoise beads, Korean wool, etc.), but it's really all held together with a lovely magnetic clasp. It's the only piece this outfit needs.
MORE FASHION TIPS FOR MOMS
PIN IT!
Use Pinterest to save your favorite fashion posts. Be sure to follow our Fashion File Pinterest board here.
This is not a sponsored post.