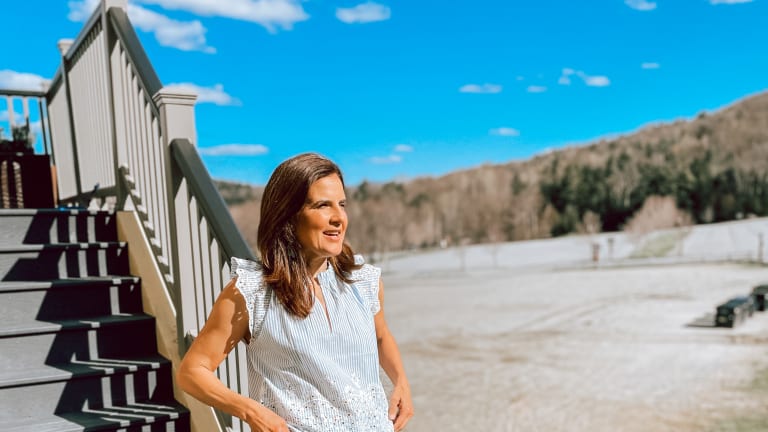 Why You Need to Shop LOFT to Support St. Jude Children's Research Hospital
Spring is here! Come celebrate the season with St. Jude Children's Research Hospital and its supporting partner LOFT.
Here's why you need to shop LOFT for spring: This May LOFT is offering its LOFT Cares card to support St. Jude. When you purchase the card for $25 and 90% of the price will be donated to St. Jude Children's Research Hospital. Use your LOFT Care card between 5/1-6/15 and enjoy 20% off every $100 you spend and I suggest you load up on denim!
Related: Why we love the tie dye trend for spring
Shop LOFT to Support St. Jude Children's Research Hospital
Join me in supporting St.Jude this spring season! Shopping for a cause never felt so good. Maybe a cute new spring outfit like the one I'm wearing is just the thing you need. Remember: Self-care comes in all forms.
Why St. Jude? A few years ago I paid a visit to Memphis to see first-hand how the hospital cares for families. Treatments created at St. Jude have helped increase the overall childhood cancer survival rates from 20% to more than 80% since the hospital first opened its doors. Families never receive a bill from for treatment, travel, housing or food – because all they should worry about is helping their child live.
Here's how you can help AND get a cute outfit in the process: When you visit LOFT and purchase a LOFT Cares Card, 90% of the $25 purchase price benefits the lifesaving mission of St. Jude. You'll also receive 20% off every $100 you spend on your next LOFT purchase through 6/15. Get your card online here or at your local LOFT store.
What I'm Wearing from Loft this Spring
I put together a look with the trends of spring. Some pretty eyelet, a bit of distressed denim and a fun earring.
MORE FASHION TIPS FOR MOMS
PIN IT!
Use Pinterest to save your favorite fashion posts. Be sure to follow our Spring Fashion Trends board here.
This is not a sponsored post. Loft did send a card and clothes to facilitate the photo shoot.