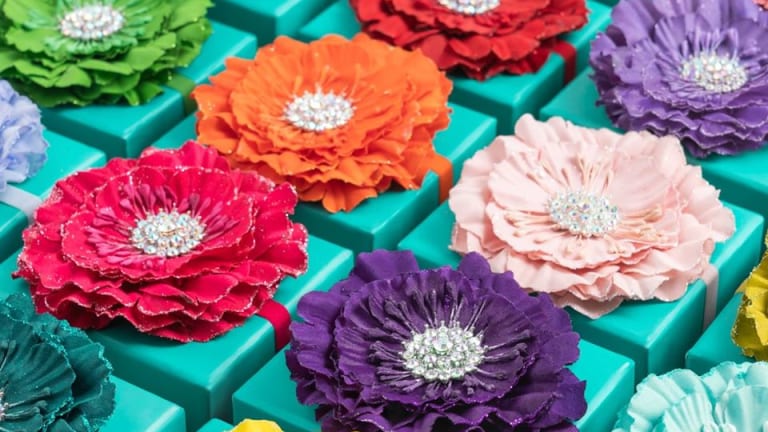 Linen Fashions for Summer
When it is hot, I want it loose, flowing and unstructured clothes. These easy pieces are perfect for when things heat up.
It's officially the season of linen. This lightweight fabric is as easy as a summer breeze. I don't like stiff linen. Especially in the summer. When it is hot, I want it loose, flowing and unstructured clothes. When J.Jill send over this tunic and slip-on pant I thought it would be perfect for Memorial Day.
Related: Fashion for right now spring trends
The cool turquoise top and clean white pant are perfect for a summer party. The outfit is so well-suited for an outdoor event because it is easy and effortless. While I could have paired it with a wedge heel, I went for a flat since I plan to be out on grass this weekend. Heels won't work, so I grabbed my Tieks--foldable flats--in a festive snake print.
The Easy Linen Pant ($59) has a relaxed fit (size down!) and comes in 11 colors. I'm always a fan of pants that come with pockets. My one wish with these is that the waist is more finished. I would only wear these with something loose over the top.
As for the top, I'm wearing the Tissue Linen Pintucked Tunic ($79.99). I love the color and the length is fabulous. This is a super travel piece. I could imagine wearing it to warm destinations like Greece, Asia or South America this summer.
Perfect Summer Accessories
Since we're talking summer fashion, I wanted to keep the accessories uncomplicated. I layered on a cotton infinity scarf ($39) and some turquoise earrings. These are from Melinda Maria and I love bringing them out for summer. I would definitely pack and wear this whole outfit for a summer adventure. Wrinkles be darned! In fact, I think the wrinkles are part of the charm.
MORE FASHION FUN FOR MOMS
PIN IT!
Use Pinterest to save your favorite fashion posts. Be sure to follow our Mom Fashion Pinterest board here.
Momtrends was not paid for this post. As always, we get a lot of free clothing to style. But no one paid me to put any of this together.