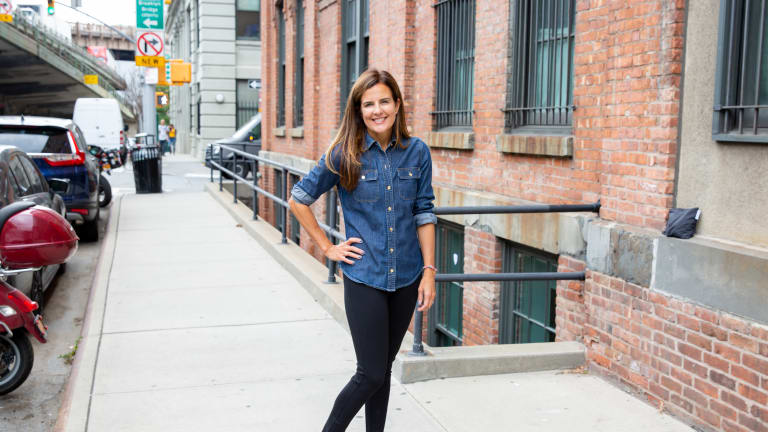 How to Style and Wear Leggings
Trying on the new Talbots Soho Legging and working it into a wardrobe.
Leggings are a fashion favorite because they are so comfortable. But finding a pair that looks appropriate outside of the gym can be tricky. I found a new pair from Talbots that I adore, and I'm sharing tips on how to style and wear leggings this fall.
Talbots Soho Legging
This modern, go-everywhere legging is ideal for modern mom life. I feel like I'm wearing multiple hats every day. Mom/wife/boss...I'm pulled in so many directions that I need a pant that can keep up with me. 
This legging is made from a sculpting ponte knit fabric. It shapes and smooths without feeling constricting or bulky. The length was just right for me (I'm wearing a size 2 and I'm 5'6" 125 lbs). I love the zippers at the ankle and that the Soho Legging has a nice skinny leg. 
Legging Trends 
Can we have a moment to thank the fashion gods that low rise pants have gone away?  It's awesome that this legging hits above the waist. These pants slip on and instantly slim your silhouette. 
While I think black is the essential color pick, the leggings come in five hues and are available in sizes 2-18.
Get the Talbots Soho Legging here.
Warning about Styling Leggings
Love your leggings? So do I. But be careful. You need to mind your style to wear them the right way and look your best. We're sharing tips on how to put together an outfit centered around leggings. Pick the right tops, shoes and jewelry to look fabulous in your leggings. Please leave a comment if you have more fashion questions you want me to tackle!
Picking the right boot with leggings
I think a bootie always looks great with leggings. I'm wearing the Giani Bernini Jaccee bootie in black. I got these at Macy's in Manhattan and while the heel is 2" they are comfortable thanks to the blocky design. 
Picking the Right Top to Wear with Leggings
In general, I would wear a longer top with leggings, but I wanted to show you the shape of this pant so I didn't add a longer layer. Pairing denim with a ponte legging is a great way to dress down this pant. Adding a knit with a bit of flow to it could make this appropriate for a dressier situation.
My denim shirt is from a store that closed. C. Wonder was a great fashion resource for me for a few years, but sadly the brand folded. The good news is, the quality of the clothing was spot on. This shirt is now at least 5 years old and has been through dozens of washes and still looks great. 
This button-up denim shirt is similar to the one I have on. This piece is a fashion workhorse and should definitely be added to your closet.
More Fashion Tips for Moms
For more ideas on how to style a denim shirt, check out my friend Audrey's post on How to Style a Denim Shirt.
Pin it! 
Use pinterest to save your favorite fashion posts. Be sure to follow our Fall Fashion Trends Pinterst board here.
This How to Style and Wear Leggings feature is not a sponsored post