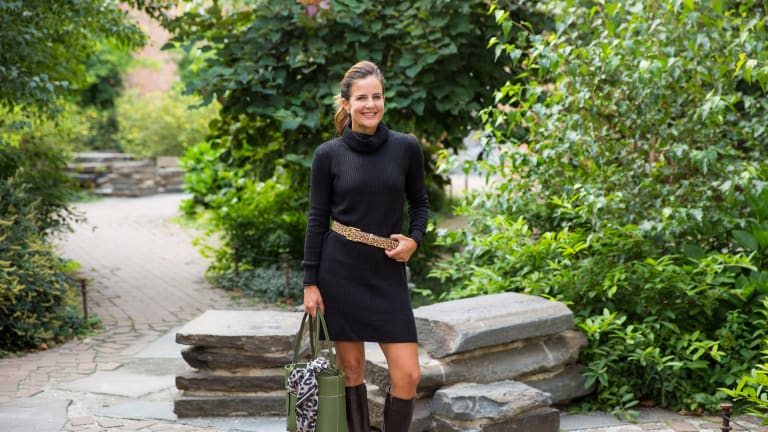 Holiday Fashion Ideas for Moms
Fun accessories that make great gifts
Giving the gift of style isn't always easy. There's sizes to get right and of course, you've got to get the style too. For many moms, holidays can be stressful. There are lot of outfits you have to put together for parties and most of us don't have a ton of time or money to put it all together. Today, I'm giving you a few pieces that can work all holiday long and keep going well into 2019. To kick off the holiday fashion season here are my holiday fashion ideas for moms.
The Perfect Bag for Mom
First let's talk about a super bag to pull it all together for mom. I favor totes, because that can carry all my gear and stuff for my family (hand sanitizer, tissues, moisturizer, the list goes on and on). This season the Beacon Zip Tote  from Dooney & Bourke makes a great gift. 
The bag comes on a slew of colors (more than a dozen!), I picked this olive color because it's so versatile. The leather bag has long handles that can loop over my shoulder to keep my hands free. The bag also has a few zippered compartments to keep your gear organized.
Right now, you can save 30% off this great bag on Cyber Monday/Black Friday deals. Click here to shop Dooney & Bourke with free shipping.
For more Dooney & Bourke bags we love check out this botanical tote or this pop of pink structured bag.
Fun leopard accessories for mom
A little bit of leopard makes a perfect accent for the holiday.  A leopard belt or scarf can jazz up a little black dress. I found this scarf from the cabi fall collection (right now free shipping). The lightweight scarf is long and easy to drape over a bag or tuck into a blazer. 
The belt is also from cabi, it's a few season's old, but I found this Rag & Bone belt that I also love. You can get it here on Bloomingdale's site.
Now tell me friends, what's on your holiday wish list? Do you have andy holiday fashion ideas for moms to share.
Pin it and style it!
Use pinterest to plan you perfect holiday outfits.
This Holiday Fashion Ideas for Moms feature is not sponsored.