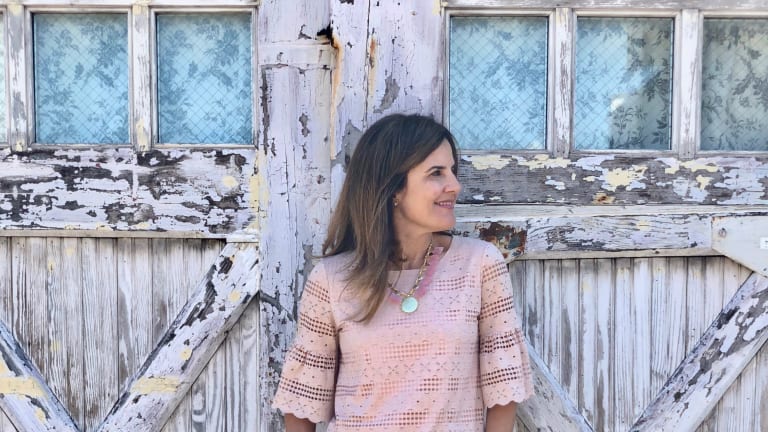 Great Closet Building Blocks
Making Easy Outfits
Getting dressed is so much easier when you fill your closet with great closet building blocks. I'm talking about the perfect pair of jeans, tops that are versatile, and accessories that make your outfit pop.
Great Closet Building Blocks
I've been wearing these cabi jeans all spring. There's no need to buy more than one cropped pair of jeans, I just need to switch up the tops. Today I'm wearing a fun eyelet top I picked up from Amazon Fashion.
This Ella Moon Women's Kenna Long Bell Sleeve Lace Top looks great with denim. Whether you pick jean shorts or a cropped white jean, this top will have you looking so pretty. I think the ladylike scallop trim and bracelet-length are a perfect match for frayed cuff jeans.
Accessories that Stand Out
I'm still keen on fringe. This fun Lucky Brand Women's Fringe Statement Necklace combines the tassel and fringe look that is so trendy right now with one of spring's top colors, blush. The color is flattering on so many skin tones and works with colors from white to navy and loads of florals too.
The shoes are favorites from last year. Taryn Rose is a designer that takes comfort into account. I featured them in this post from August.
Little Details that Matter
I found these fun Johanne bracelets at Maman cafe in New York. I've been wearing them since my friend told me all year of the dog birthdays need to wear something red to ward off bad luck. I have added two more to the mix. Since they are so light, I don't even take them off to shower. I like them layered up.
Pin it and Wear It!
Use our page as a fashion resource. Pin this outfit and let us know if you try any of these pieces.
This Great Closet Building Blocks feature is not sponsored.