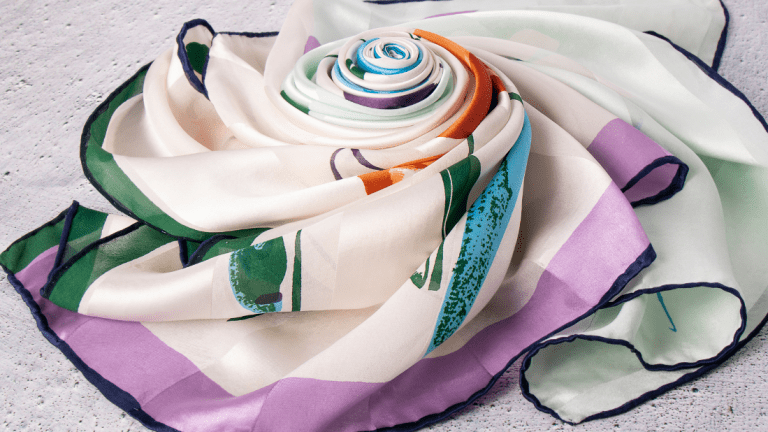 Fun New Ways to Wear a Scarf for Spring
Easy fashion tutorial that offers instructions on how to style your spring scarves.
It's time to make my annual plea to my friends to put aways the dark colors and try some brights. Maybe a bright pink top isn't for you, but there are other ways to incorporate color, like a scarf. You likely already have some pretty scarf options in your closet, but might be stumped on how to wear them. I'm here to help with a bunch of fun new ways to wear a scarf for spring.
Related: The ten best flip flops for summer
Fun New Ways to Wear a Scarf for Spring
I put together an easy demonstration video on four ways to tie an oblong scarf. Because it would take me about 10,000 words to explain how to do this, I made a video instead. Here are the video instructions:
Crystal clear on the instructions? If not, let me know. 
What Type of Scarf to Use
All of these styles use and oblong scarf. Meaning it's a large rectangle, but many of these styles can be adapted to square scarves too. For spring, I don't like anything too bulky. Cotton and silk tend to be the easiest to work with. This one is 72" long, giving me a lot of material to work with.
I'm wearing the Lovely Spring Oblong Scarf from Chico's. They always have GREAT options that are well-priced. In fact, the accessories at Chico's are hard to beat. Scarves are great items to pick up from thrift stores OR you mother's closet. And scarves are also one of the last items I give away. They barely take up any space and can often be reinvented. 
MORE SUMMER STYLE FROM MOMTRENDS
PIN IT!
Use Pinterest to save your favorite fashion posts. Be sure to follow our Summer Style board here.
This is not a sponsored post. Some affiliate links are used. When you shop the links, you support Momtrends and our editorial staff.