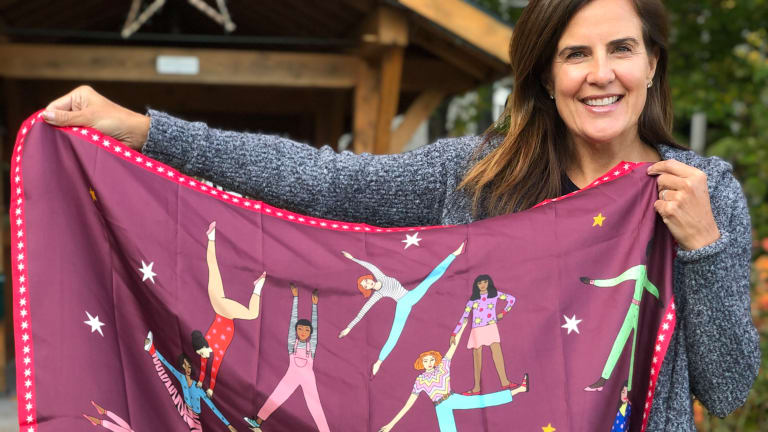 Publish date:
Five Key Fashion Trends for Fall
Updating your look for fall with these five picks to help you look cool and trendy even if you aren't leaving home.
Updating your look for fall with these five picks to help you look cool and trendy even if you aren't leaving home.
Are you getting into the habit of wearing the same things again and again? Maybe it's time to think about updating your look for fall. We've broken it down to the five things you need to look cool and trendy this fall even if you aren't leaving home. Here are some COVID-friendly fashion trends for fall.
Related: Styling a favorite trend the long fall cardigan
I've picked some of my favorite fall pieces that work for me at home and on the (rare) occasions when I get out. they are zoom ready and I think they might earn a spot in your closet.
Joggers
Meet the pants you'll never want to take off. The Performance Joggers have a slim but relaxed fit with a slightly cropped leg, side pockets and a drawstring. Great for traveling, yoga, training and chilling. My current favorite Vuori jogger ($84) (they come in nine colors!).

Sleep hack to give moms a more restful night
Looking for a life hack to get better sleep? Here's my go-to sleep hack to give moms a more restful night: get better pillows. Thanks to perimenopause, my sleep has been interrupted and I was finding it hard to get back to sleep after my 3am wake-up. I lowered the temperature in ...read more
Our Best Brow Tips
If you've been on TikTok at all in the past couple of years, you know that full brows are where it's at. Sure, the 90s are back, but thankfully, the kids left that decade's overplucked brows trend good and buried. Now even if you don't have the naturally full brows you once did, ...read more
5 Pretty Ways To Organize Your Jewelry
I admit - I'm guilt. Despite my best efforts, my "jewelry drawer" has become a tangled mess of necklaces, bracelets and earrings. This cluttered collection not only makes it hard to see what I have, but difficult to untangle the pieces I do want to wear! This summer, I'm ...read more
Oversized Turtleneck
I live in turtlenecks and I'm swooning over the cozy options from cabi. The Tryst Pullover features a timeless turtle neckline done in a yummy teal hue. It has a relaxed fit with dropped armholes and an intricate rib pattern. Get it at www.cabionline.com ($119)
Silk Scarf
A silk scarf can take your look up a notch or two. I love when I can look good and support a worthy cause. My pick is one of three original designs in the Talbot's Art of the Scarf Collection. This striking work of art celebrates women helping women and the uplifting beauty and strength of female friendships. In support of the fight to end breast cancer, Talbots commissioned internationally renowned female artists to interpret the courage, strength and determination of women. 10% of net proceeds from these limited-edition scarves benefits Susan G. Komen®. Karen Mabon Scarf for Talbots ($79.50)
Fitted Turtleneck
Slim-fit turtleneck with understated tie-dye trim. This one on Saks website has a tie-dye trim. It works as a base layer with those long cardigans and as a top. Get it on Saks here. ($215)
Black Sneakers
Are you getting in your 10,000 steps? I'm sure trying. I've found listening to podcasts, walking the dog and calling friends on the go, all are helping me get there. Another thing that helps, wearing shoes that are made for walking. They look great too. These women's lifestyle sneakers have a silhouette inspired by '70s kicks to add trendy retro style to your wardrobe. They are made with leather, suede and nylon materials for a sleek look that keeps your outfit streetwear ready. These kicks also include an updated N logo for a fresh finish that lets you raise the style bar. New Balance 327 Sneaker ($89.99) 
MORE FASHION TIPS FOR MOMS
PIN IT!
Use Pinterest to save your favorite fashion posts. Be sure to follow our Fall Fashion Trends Pinterest board here.
Momtrends was not paid for this post.  We use affiliate links in our posts to keep the lights on!