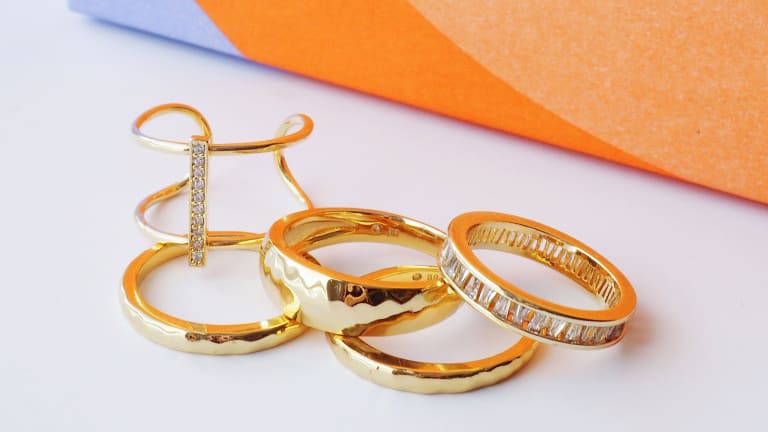 Finding your Perfect Jewelry on RocksBox
Rocksbox is a jewelry rental membership that makes it easy to discover new looks
We love how the jewelry can enhance an outfit as it adds depth and personality to any look. With the numerous services, stores and merchants out there, it can be challenging to find the right baubles for your look. We recently found a new platform to find jewelry with RocksBox, a subscription service that offers members jewelry from over 40 premium and emerging designers (Kate Spade, Kendra Scott and Gorjana, to name a few).
Related: 5 pretty ways to organize your jewelry
How RockBox Works
Through this service, women can borrow jewelry as often as they'd like and only purchase those that they really love. We love this as a way to test out how pieces look as well as to use them during special occasions where you can decide, after using them, if you want to commit to a purchase.
For $21/month, you'll receive three pieces of hand-selected jewelry that are yours to wear and can be refreshed as often as you like. If you fall in love with a piece from your set, buy it with your monthly credit When you're ready for new jewelry, return the entire set and we'll send you more. There's no limit on the number of sets you can receive every month and your $21 monthly membership credit can be put towards the purchase of any piece from your set. There are no strings attached - you can cancel anytime!
Use the prepaid envelope to return the remaining set, or the whole set when you're ready for more.
What We Love About RocksBox
We love the personalization. The fun part of the service is that you tell Rocksbox what you love so that they can curate your own personal kit of jewelry for you to test out. This includes questions about what colors, sizes, and types of jewelry that you love as well as what types do you commonly wear. You are then sent three items ($250 value), based on your preferences, that come right to your door for you to test out. You can then purchase whatever you like from their box for a discounted price, with the monthly subscription fee. If you don't want anything, you simply mail back the items. You can also cancel the membership whenever you want to - making this a fun service to check out the latest jewelry designers as you discover something that is perfect for you.
MORE SUBSCRIPTION BOX REVIEWS FROM MOMTRENDS
PIN IT!
Use Pinterest to save your favorite finds to support women. Be sure to follow our Mom Boss board here.
Momtrends was not paid for this post.
We were given samples to test out the service.