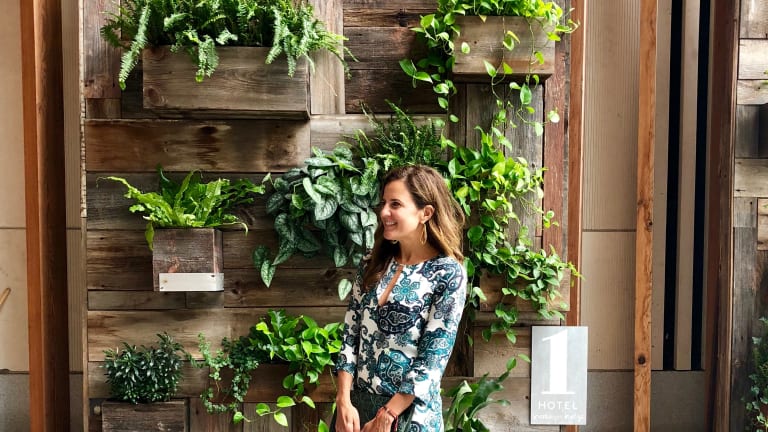 Mom Fashion Fun with Shop Buru
Stylish Clothes that Work for Moms
I've all but given up on fashion week. Back in the days at Ralph Lauren, I loved attending shows. But the hassle of getting dressed up and waiting in long lines holds little allure anymore. Plus how I talk about fashion has evolved. I'm not so concerned about what's happening six months from now or chasing styles that have an expiration date. I'm devoted to wardrobe building and finding pieces that fit, flatter and bring joy. The rare event that combines fashion week with my stylistic mission statement can't be missed. That's why I said "YES!" to some mom fashion fun with friend Morgan Hutchinson.
The Force behind Shop Buru
Morgan Hutchinson is one hot mama. I don't just mean how she looks (which is stunning), I mean her brand is ascending. She identified an underserved market and has masterfully developed a retail empire all thanks to "word of mom." Morgan gave me a great interview for Mom Boss (my book about the delicate balance of building a family and a business), and I think every start-up could learn a thing or two about brand launches from Morgan.
One of her key gifts is listening. She really wants to make women feel great in their clothes. At first, Morgan started Shop Buru to fill a gap in the market. As a fashionista she loved clothes, as a mom, she needed to accommodate changing curves and washability into her style picks.
Fashion Finds with Shop Buru
Her boutique was online and her company hosted pop-ups throughout the country. The clothes were colorful, gorgeous and full of movement. Just the type of thing to make you feel fantastic right after having a baby.
Four years into the business, Morgan took a leap and started to design clothes for her clients. Pink Label is her passion product. Each season the pieces are designed for her "mother muses." The collection is handmade in LA. Pink Label fashions are constructed with sustainable fabrics and meant to stand the test of time.
There are so many thoughtful touches, like POCKETS! Who doesn't love a dress with pockets, aka a place to put your phone. And she replaces buttons with snap closures to make it easier to breastfeed (savvy mama!).
Morgan was wearing a gold swing top and skirt from the new season and looked smashing! You can shop the current season here https://www.shopburu.com/collections/buru-pink-label
Keep up with Morgan on Instagram
I love her positive message and how she shares her work and family on her page. Be sure to follow Morgan on instagram @shopburu
What I Wore to #BuruBrunch
To celebrate her latest collection, Morgan came to NYC for fashion week. She brought along some brand partners and gathered all her fashionable mom supporters for a #BuruBrunch at the trendy 1  Hotel in DUMBO. The chic spot is blocks away from my home and office, so of course, I couldn't miss it. Sadly, I hadn't made my style picks from Buru before the lunch, so I styled myself in a silk Roberta Freyman dress (the brand is now called RollerRabbit). 
I think the colorful print works with all the greenery strewn throughout the hotel. Right now I'm currently obsessed with this shirt dress from Morgan's collection. Might be my next fashion feature!
Pin it!
Use pinterest to plan your outfits 
This Fashion Fun with Shop Buru feature is not sponsored.