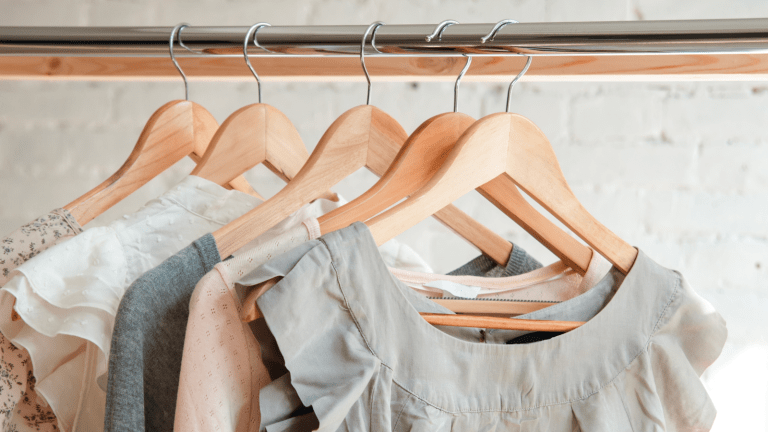 Publish date:
Exclusive Stacy London Interview
Stacy's a Vassar college grad who launched Style for Hire because, try as she might, she just can't be everywhere at once!
Who doesn't love Stacy London! With her no bull, feel good approach to fashion she's become the go-to stylish for American women. With Stacy it's not about labels and big price tags, it's about what works for you and your body. I love that we have this mission in common: Let's make shopping fun again! Last week I got the chance to chat with Stacy for an exclusive interview.
Related: How to shop your closet to create outfits
The interview came about because Stacy and I have something else we share beyond our love of fashion and Brooklyn home address--we both think Westfield Style is an amazing resource for moms.
Westfield Style is a national program empowering women of every age, budget, and body type with the confidence and self-esteem to build a fashionable wardrobe. The program is by Stacy--she 's the Creative Director of the program. That means when she's not touring the country or working the red carpet or taping TLC's What Not to Wear she's making mall shopping better than ever. Stacy's whipped up seasonal style tours, helped out with the Westfield Style magazine, and trained the Westfield's Style for Hire stylists--busy, busy!
But what you may not know is that's she's also funny and smart as a whip. Stacy's a Vassar college grad (Phi Beta Kappa--thank you very much). She launched Style for Hire because, try as she might, she just can't be everywhere at once!
Stacy says, "Style for Hire is the natural outgrowth of the work I do on TLC...helping people with unique bodies, tastes, and budgets develop their own sense of style; learn how to dress their body-type; and optimize the investment they make in their wardrobe." Here's how it works: Stacy selects, trains and certifies stylists around the country that meet her high standards of quality, honesty, and compassion. Then some of the best of the SFH network head to Westfield on this new partnership.
Stacy London Style Scoop
Nicole Feliciano: What's your favorite trend for moms this summer?
Stacy London: My rule for moms (or anyone else) on the go is to be comfortable with what you're wearing. You can look great in a tee and a pair of jeans that fit you well. Add a floral scarf to this outfit and you're ready.
NF: Where do you look for inspiration?
SL: I'm inspired everyday. I am big into tumblr and Pinterest and think social media is a great way to see things. I also try to see all the fashion shows.
NF: What's your favorite place to shop at Westfield?
SL: As a stylist I can find inspiration in everything from Kmart to Chanel. My stylists and I work with every individual. Westfield has a great range of stores and tons of sales. Recently Claire's has won my heart. I found a pair of neon earrings for $4 that looked amazing.
How do you train your stylists?
SL: I've been styling for 21 years. I look for talented stylists with some training and then help them with customer interaction. It'??s not always about the clothes.
NF: Are you looking to expand the Style Lounge concept?
SL: From your mouth to God's ears! Right now we've got 150 stylists and it's been wonderful to provide our services to Westfield.
Enjoy! And if you have more questions, try tweeting her at @StacyLondonSays
MORE FASHION TIPS FOR MOMS
PIN IT!
Use pinterest to save your favorite fashion posts. Be sure to follow our Fall Fashion Trends Pinterst board here.