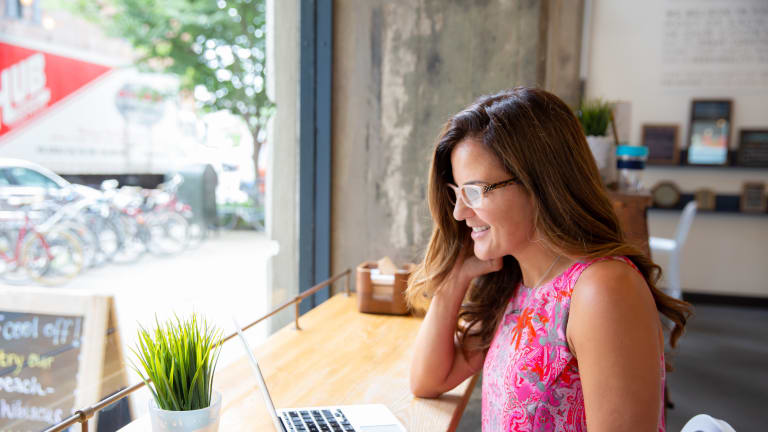 Everything You Need To Know About Reading Glasses
Stylish ways to support your vision as you age with style
Oh friends, I'm in it. My eyes are changing and I've been researching my options. Since the whole purpose of this business is sharing as I learn, here we go. Everything you need to know about reading glasses.
Related: How to get the beauty sleep you so deeply need
When will you Need Reading Glasses
Here's what happens: our eyes get less flexible as we age. Yep, just like our legs and backs, our eye are aging. When it comes to vision, it's call presbyopia. When the lens inside the eye becomes less flexible we start to lose our ability to focus at a short distance. 
Although the exact age it starts varies, and not everyone will experience the same symptoms at the same time, it's pretty safe to say you'll start to experience presbyopia before you're 45. Like many of my friends, I've started to have trouble reading menus in dimly lit restaurants. Thankfully, there's a stylish solution for anyone who needs a little vision boost. 
Reading Glasses Quiz
You might need reading glasses if you are experiencing these challenges.
You hold reading materials farther away to see them clearly. 
You remove your glasses to see better up close. 
You find print on computers and books to look blurry
You struggle to read in dim light. 
Checking in with a Doctor About Reading Doctors
The American Academy of Ophthalmology recommends that people older than 40 with no vision problems have their eyes examined every two to four years. For people 65 and older, it recommends checkups every one to two years. (Read more in this New York Times article).
Some of us will just need reading glasses. Other need an upgrade to an existing prescription. If you already wear prescription glasses or contact lenses to see clearly in the distance, these changes in your near vision can be corrected by switching to bifocal or multifocal lenses. 
Great Readers at Great Prices
I started with Readers.com. They sent me a few pairs to test out. I was amazed at how much easier it was to tweeze and tame my eyebrows--and the biggest deal right now is restaurants. 
Readers.com offers a few styles at terrific prices. They start at $15 and go up from there. Shopping here online is a pretty inexpensive way to get started. 
Stylish ways to support your vision as you age with style
If you like trying glasses on in a store setting. I highly recommend SEE Eyewear. Unlike brands like Warby Parker that ships everything to the customers, this is all about the in-store experience. In fact, Most SEE locations have an independent doctor of optometry on site. Before you just get a set of readers sent to you, you might want to get an examination. 
You should check in with your vision at least 1x a year. Call ahead to book a time at your local SEE Eyewear to get a comprehensive eye exam. Once you have your Rx in hand it's time to play.
Find out more about See Eyewear here.
Using FSA to get your Readers
Warby Parker is another great resource for readers. With Warby, you can try on a bunch at home and then keep the pair you want. 
FSA funds expire at the end of the year. You don't want to lose this tax-free benefit. The good news is you can get some stylish new lens from Warby Parker online. Purchase online by December 29 at 11:59 p.m. ET to make the cutoff to use your Flexible Spending Account.
If you want standard readers, great, but keep in mind, you can also use Warby Parker. Make sure you have a valid prescription and your PD written on the prescription and then head to Warby Parker.
Remember, with your FSA dollars, if you don't use it, you lose it AND for every pair of glasses you buy, Warby Parker will give a pair to someone in need! To learn more about using your FSA dollars with Warby Parker, visit http://www.warbyparker.com/flexible-spending-accounts.
Warby Parker accepts FSA dollars for all prescription eyewear purchases and exams, as long as your FSA or HSA (health savings account) card is affiliated with a major credit card.
Check out my last try-on here
Here's my last experience with the Warby Parker Try on Program.
MORE ACCESSORIES FROM MOMTRENDS
PIN IT!
Use Pinterest to save your favorite fashion and style finds. Be sure to follow our Mom Fashion board here.
This Everything You Need To Know About Reading Glasses feature is not sponsored.