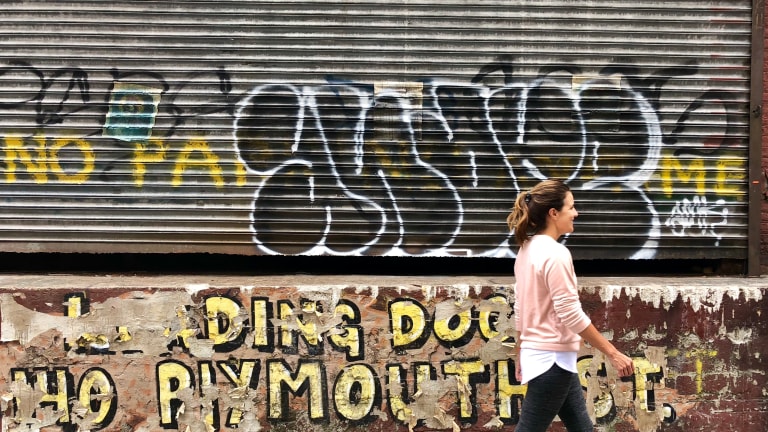 Easy Ways to Style the Athleisure Trend
Pretty pieces for more than just yoga class
It's unanimous, women love the athleisure trend. We've finally earned a fashion trend that not only looks good and is good for us. Because, the more you wear clothes that can go to the gym, well, the more often you might actually do it. Sure, moms have been wearing yoga pants for years, but this new crop of athletic gear is so much more. It's moved beyond basic into fashion. Today I'm talking about easy ways to Style the athleisure trend, I am sharing styles gifted to me from Marc New York Performance.
Easy Ways to Style the Athleisure Trend
When you start to put together an athleisure look, it all starts with the legging. I started with this Marc New York Performance High-Waist Cutout Crop Leggings (right now they are on sale for $24.50 at  Lord & Taylor). The pants are a bit cropped, which makes them perfect for anyone! Tall gals can wear then cropped, and more petite ladies get a full-length legging. The cutout ankle is super trendy and elevates this from basic to cute. I like that the waist band is higher. Because when I actually take this pant to yoga (and I have), I get my backside covered.
Shop the MNYPerformance legging at Lord & Taylor here 
On top I've layered the Marc New York Velour Sweatshirt in Chabils (what a great color name) over a long tank top. Again, this is my style preference to have my bottom covered. Plus, I love the idea of playing with silhouettes. The velour top is certainly ready to go out to brunch or to a casual office setting. When you want to wear this top to work, pair it with denim instead of a legging.
Shop the Marc New York Performance velour top at  Bloomingdale's here
The perfect Athleisure shoe
I might have saved the best part of this outfit for last. This NIC+ZOE Isla slip-on sneaker is perfect for my city life. Yup, this sneaker looks great on Sundays when I do yoga, errands and chill, but it's also great with a motorcycle jacket and denim.
This super versatile sneaker comes in a bunch fo different colors. Head to Nordstrom.com here to check out the options and get free shipping and returns.
For more athleisure ideas, head to this post featuring Peach gear.
Pin it and wear it!
Use pinterest to plan your oufits and your shopping.
This Easy Ways to Style the Athleisure Trend feature is not sponsored. I was gifted the two pieces from Marc NY Performance.