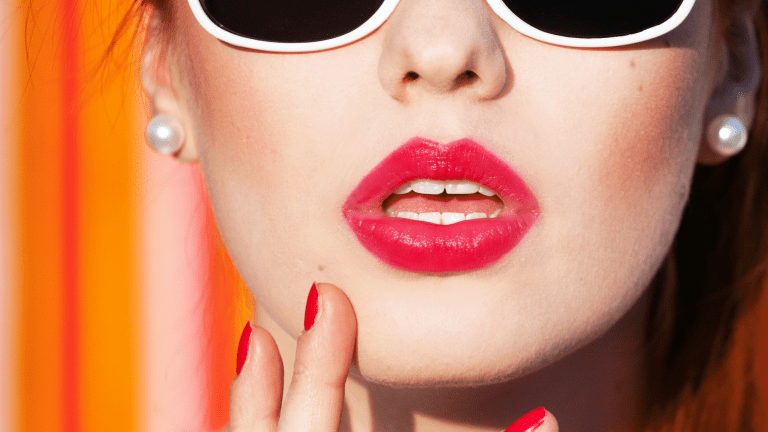 How to Update Your Look
Easy Style Tips for Moms
Who is ready for a change? Hands up if you need a little pick-me-up and want to update your look but don't want all the fuss? It's easy to get stuck in the comforts of your style, but we have some tips that are easy on the budget, fit with a busy mama's time constraints and can freshen up your look in no time. Date night, anyone?
Fashion stylist, blogger and author of the book The Capsule Wardrobe Wendy Mak says you don't have to spend hundreds of dollars on new pieces every season to update your look.
Mak says, "One of my most common style mantras is never stay dull... It's so easy to lose your fashion mojo and fall into a rut - I see it all the time with my clients, particularly with new moms and women who are losing confidence as they mature. They wear the same things or stick to the same brand over and over and again.
"It's easy to look fresh and current without stocking your wardrobe full of the trendy new clothes every celebrity is wearing, which will look dated next season. Once you've got your capsule wardrobe – your key foundational pieces – you can always rely on these tried and true ways to look trendy without the celeb budget. And best of all, if you shop right, you can revamp your look for less than $50."
5 Easy Tips to Update Your Look
1. Change up your lip color
"A super easy fix, a new lipstick is a quick way to change your look – especially if you've been sporting the same lippy for years. With a swipe of this season's shade, you can literally just throw on a white tee and jeans and you'll still look on trend. Colors to try now: deeper reds, browns and burgundy. We have been trying out the new colors from Hard Candy and love the all-day wear. 

2. Change up your sunglasses
"Have you worn the same pair of metal-framed sunnies for years? Break away and try a colored or plastic frame, or a completely new shape. Be adventurous! Getting uber-trendy with your sunglasses gives a total diva look. My best tip is to take a selfie in the store with your new sunnies, and that'll show you what you really look like with your new shades on, rather than peering through the shades."  For on-trend sunnies, I look to Modcloth. They have a just-right pair for everybody and there's plenty of bang for your buck! 
3. Get a fringe
"In both the southern and northern hemispheres, fringe is very now and we can expect them to stay for at least another season (or long enough to grow it out if it's really not working for you)."  We found THIS fringe bag that is perfect for all your summer travel adventures. 
4. Wear big earrings
"Fine jewelery has had its moment but the right statement piece will always be in. Just like with lipstick, big earrings can completely transform a plain white tee and jeans into a production. The bold, colorful earrings with pom poms and tassels that we saw emerge last season are still in, but updated with South American-inspired colrs and styles. Over-sized hoops will also be big (no pun intended) throughout the rest of the year, courtesy of Khloe Kardashian and LaLa Kent (from Vanderpump Rules)."  I found these super fun earrings on Amazon while shopping for craft supplies! At under $15, you can't beat the price for such a fun fashion "do".
5. Add a scarf
"If you have a bunch of wardrobe staples that you regularly rotate (ala The Capsule Wardrobe) then you'll know that I'm a huge fan of a scarf. And I'm in good company; pay close to attention to Jennifer Aniston, Elle McPherson, and Elizabeth Hurley and Miranda Kerr, and you'll notice just how often they're wearing a scarf.
A scarf brings instant magic to your outfit. It adds color and draws attention to your beautiful face. It also adds a new dimension to one of your regular outfits on the cheap." I am loving the collection from Anthropologie and can hardly choose between all the gorgeousness. 
About Wendy Mak
A fashion stylist with more than 15 years' experience, Wendy Mak has brought wardrobe happiness to the lives of thousands of women of all ages, shapes and sizes. After releasing her book, The Capsule Wardrobe, a guide to making every day dressing easy for busy women, Wendy quickly became known as Australia's 'wear more, spend less' stylist. An avid writer and style blogger, Wendy's tips and advice make fashion fun for everyone.


This is not a sponsored post. This post may contain affiliate links. All Opinions expressed are our own. Thank you to Wendy Mak for collaborating with Momtrends.