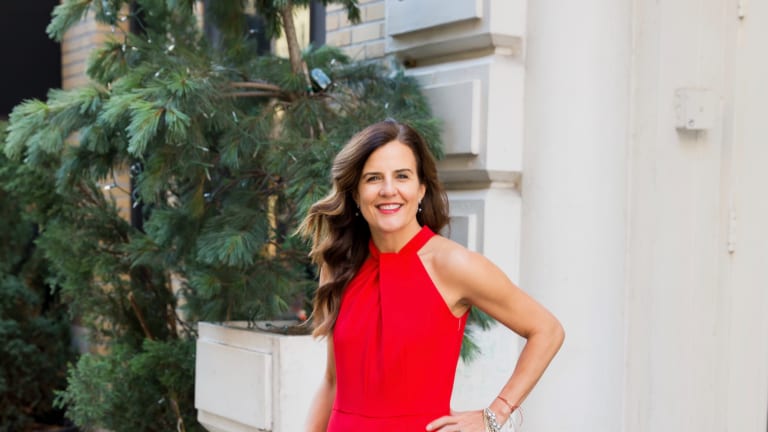 Easy New Year's Eve Outfit Ideas
Jumpsuits for holiday parties
It is the last chance to dress up for the year! Why not go big? If you've been playing it safe so far this year, maybe the big night is the time to step out of your fashion comfort zone. I think a sassy red jumpsuit is one of the best and easiest New Year's Eve outfit ideas.
Jumpsuits for holiday parties
We've been talking about jumpsuits a lot on Momtrends. Just a few weeks ago, Kristin, one of our Style Editors, gave you this pep talk to try this trend with her piece: "Why Moms Should Wear Jumpsuits."
Well, New Year's Eve is the perfect time to dress up and step away from the basics.
I was convinced about the merits of the jumpsuit from another Momtrends team member, Lauren. Lauren is our Managing Editor and a lover of one-piece dressing. She always has the cutest pieces -- and can find a one-piece for any season.
Thanks to Lauren, I took the plunge with this black jumpsuit a few years ago. I got so many compliments on it. I was hooked.
The Perfect Red Jumpsuit
Fast forward a few years and I'm more keen than ever on jumpsuits. I found this great red jumpsuit at Dress Barn for an instagram campaign I worked on. 
The  Creped Halter Jumpsuit is now well under $50 and a total steal!
A halter neckline adds a sultry touch to this endlessly stylish jumpsuit. And it's got pockets too! Because I know all my lady friends live for outfits with pockets. Shop the look at Dress Barn online here.
Styling a jumpsuit
To make this outfit, all I needed was a pair of black heels and some sparkly jewels. I added a bangle and some bling on my ears and I was done! No need for a belt on this. If I had time, an updo would've really shown off the halter neckline, but alas, I made do with my two-day-old blow-out.
So friends, what do you think? Are you ready to try on this jumpsuit trend tonight?
Pin it and style it!
Use pinterest to save and organize your favorite fashion finds.
This Easy New Year's Eve Outfit Ideas feature is not sponsored.