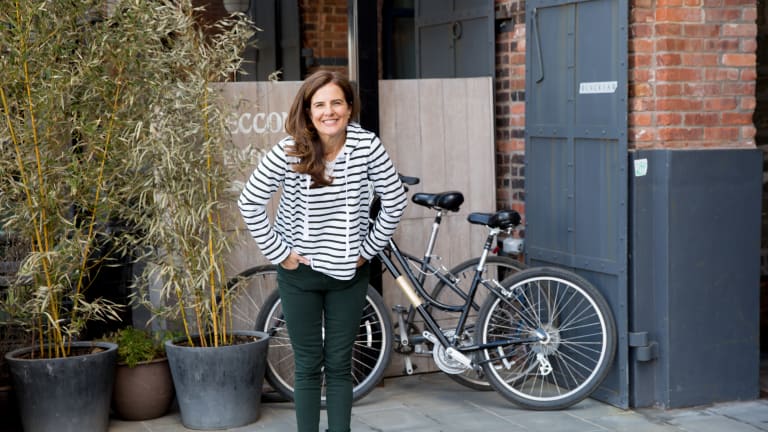 Cute Spring Denim Trends
Checking out new denim treatments from Loft
Spring has arrived in NYC and it's awesome. We've all been able to shed a few layers and I'm even in sandals on occasion. But it's not quite time for sundresses and shorts. Here on the East Coast, we rely on denim to get us through a lot of the spring season. This past week I popped into Loft to check in on some cute denim trends.
Cute Spring Denim Trends
When it comes to denim, distressing is still very trendy. This winter I talked about a cool pair I got from Stitch Fix that was distressed all over. But not everyone wants banged up knees and holes. If you want to be on trend without taking a big risk, the frayed hem style is for you.
I feel pulled together and sharp in these while also keeping things young and fresh. This modern frayed denim comes in a couple of colors. For right now, I opted for dark green. It's a nice alternative to dark denim and I'm not quite ready for white. 
Shop the dark green Loft jean here. 
Once things heat up in NYC I might be back for the white pair. You can shop, the white pair at Loft here.
How to Style Frayed Denim
I wore the jeans with a LOFT striped hoodie pullover. It's a meaty cotton that can be layered and will be great for the beach. Shop it on LOFT here.
I'd love this jean with booties or sandals, and, of course, sneakers. My pair of Pumas have been a favorite here in Brooklyn. People stop me on the street to ask about them. 
I purchased my Puma suede sneakers on Amazon. Here's the shopping link. They come in a ton of colors!
I love shopping Loft for these trends. I can usually find everything I want on sale and I like the easy fits. Are you a Loft shopper? Let me know what trends you are jumping on this spring.
Pin it 
Use pinterest to save your favorite fashion inspiration.
This Cute Spring Denim Trends feature is not sponsored.