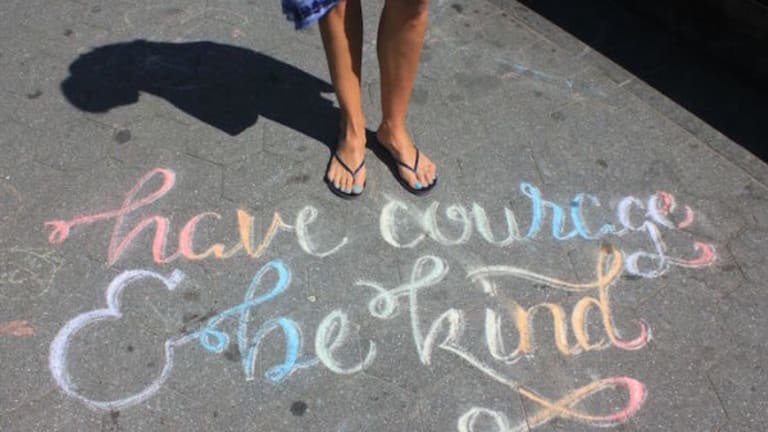 I am so happy I stopped in Francesca's last week before I went to the Bahamas for a cool new outfit. Francesca's had the best affordable collection of summer dresses that would be perfect to help create cool summer outfits! The dresses are $44 with many more great deals ( I scored a buy on get one at 50% off). I can't find the one I bought online, but they always have cute things.
I was looking for dresses that would work as a coverup and would also be fine to go out to dinner. I found so many cute things in store. The last time I was in Francesca's it was mostly jewelry with a few flowy romantic tops. I love the direction the brand is going and I'm so happy they opened a spot up on Montague near my home.
I took the dress to NYU's Washington Square Park--it's an effort to show you more of my amazing city.
Cool Summer Outfits for Moms
The big fountain was turned off, but we found some great sprinklers. And some fun street art.
Isn't this a great bit of chalk art? The perfect backdrop for my new metallic summer staples. I'm crazy about my new Cape Cod flip flops in metallic navy. Unlike typical flip flops, this pair has a little arch support--they call it "beveled" I call it comfy.

Five Tips for the Perfect Pumpkin Patch Visit
It's that time of the year again...pumpkin patch time! While I love a nice Pumpkin Spice Latte as much as the next fall lovin' girl...for me, the season is all about spending time with my family...and hopefully that time is spent outside as much as possible. If you're headed out ...read more
Perfect for Fall Pumpkin Spice Dirt Bomb Recipe
Get your pumpkin spice fix with this tasty dirt bomb recipe. Unlike fried donuts, this recipe is a little lighter and, since no hot oil is involved, a lot less messy. These dirt bombs, or baked donuts, are irresistible cakey muffins that are spiked with nutmeg and ginger, and ...read more
Save Money at a Ski Swap
Are the slopes in your future? If you want to save money on ski gear, consider a ski swap. A swap is a great way to buy and sell used equipment. Most swaps consist of a variety of gear, from brand new to used skis and snowboards to skis; from poles to boots to bindings and ...read more
What bra to wear
Now I want to talk about one more detail...the bra. Do you hate bra straps that wreck an outfit? So do I, but this GapBody bra is a solution I can live with. The bra looks like part of the dress. I have yet to find a great strapless bra (if you have one to recommend, let me know!), this racer back bra is a good compromise.
Summer dressing doesn't get much easier or cooler than this. Dress, flip flops and done. Are you heading to the beach soon? What are you wearing? Did you score any deals?
p.s. Have you signed up for LiketoKnow.It yet? I'm using it more and more to tag my instagram photos so friends can shop from my picks. It's an easy way to get my favorites delivered to your inbox. You like the photos on instagram, and you get an email with the shopable links of what you liked. Pretty easy. 
MORE FASHION TIPS FOR MOMS
PIN IT!
Use Pinterest to save your favorite fashion posts. Be sure to follow our Summer Style board here.
This is not a sponsored post. Some affiliate links are used. When you shop the links, you support Momtrends and our editorial staff.