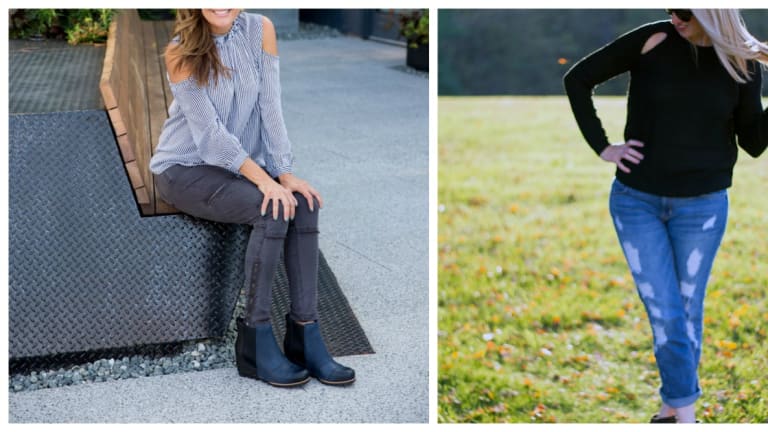 Three Ways to Wear the Cold Shoulder
Add this long-lasting trend to your holiday style...
Are you the kind of girl who's the first to try out the latest trends, or do you tend to stick to the classics? I fall somewhere in between. I definitely love trying out new things, but I'm a little gun shy if I don't know if a trend will be flattering. You never know until you try, right? I finally decided to take my own advice and try out the cold shoulder trend, oh, like three years after it hit fast and furious style. Haha! And when I did I went all in. I bought like four cold shoulder tops and promptly got sick of the look because I wore it too much. 
Well, after taking a break I think I'm ready to bring the cold shoulder look out to play again for the holidays. I have no shortage of holiday events on the books and I can't buy a new outfit for every single occasion. What I can do is shop my closet and add a few new pieces here and there to make things feel fresh again. In fact, I have both casual and dressy cold shoulder tops that would be perfect for my upcoming holiday plans... And, luckily, I was able to find style inspiration galore in my fellow fashion-loving influencers. So, in case you, too, are wondering if you can still wear the cold-shoulder trend, I'm telling you that you can...And here are three ways to wear it this holiday season from our very own Nicole, Take Time for Style and That Chic Mom!

Whether you want to go the casual route and pair your cold shoulder top with jeans and booties or go for a dressy vibe with flowy pants, these looks are sure to provide loads of holiday style inspiration! In fact, I rounded up a few cold shoulder pretties that you just might want to add to your holiday wardrobe. Happy shopping!
Get the look: cold shoulder stripes / cold shoulder sweater / cold shoulder blouse
We were not paid for this post. It does contain affiliate links. Shopping them help us bring you this site!