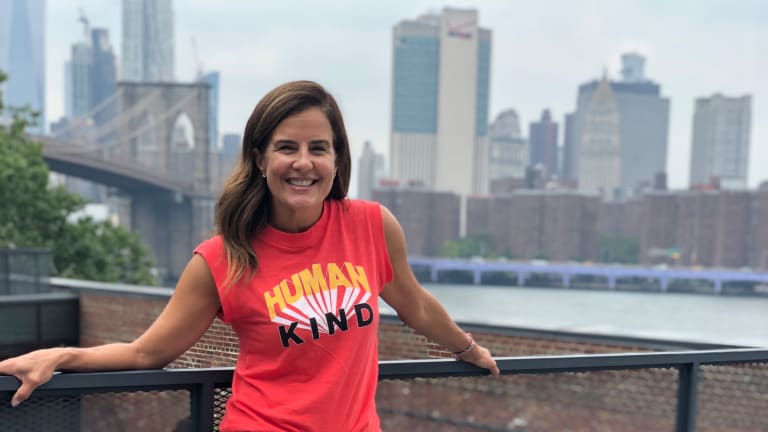 Change your World by Being Kind
Time to Shop for Good with Bloomingdale's
The goal? To STOP the competition, STOP the cattiness, STOP the hate, and to change your world by BEING KIND. It's a big back-to-school mission and Bloomingdale's is once again teaming up with Kind Campaign to spread kindness and we want you to join the movement.
Change your World by Being Kind
In August, Bloomingdale's is teaming up to "Shop for Good" they are featuring exciting in-store events and opportunities to get involved with Kind Campaign's mission to end girl-against-girl bullying. We wrote about the Kind Campaign a few years ago and it still resonates.
Join me to fight the bullying trend and head to Bloomingdale's to celebrate and help spread the word. You can get involved with the Kind Campaign by wearing the message. 
Bloomingdale's is partnering with Kind Campaign, the nation's top organization working to end girl-against-girl bullying, to launch Shop for Good. It's a cool initiative that helps spread kindness through in-store events and a capsule collection with kindness-inspired messages.
The new kind tees are designed by Girl Dangerous and Kid Dangerous. They say, "A woman who knows her worth is a dangerous one." Calling all babes! Girl Dangerous is a women's clothing brand designed by women, for women.
Get your KIND tank at Bloomingdale's. 
More Graphic Tees
Be a part of the kindess movement with a tee for you and maybe one for the kids. Check out more of the designs here.
Styling Graphic Tees
I added this fun denim skirt from Amazon (under $30) and sandals. To get more styling tips for styling graphic tees, check out this fashion post.
More on Kindness from Momtrends
Pin it!
Use pinterest to save your favorite fashion trends.
This Change your World by Being Kind feature is not sponsored.