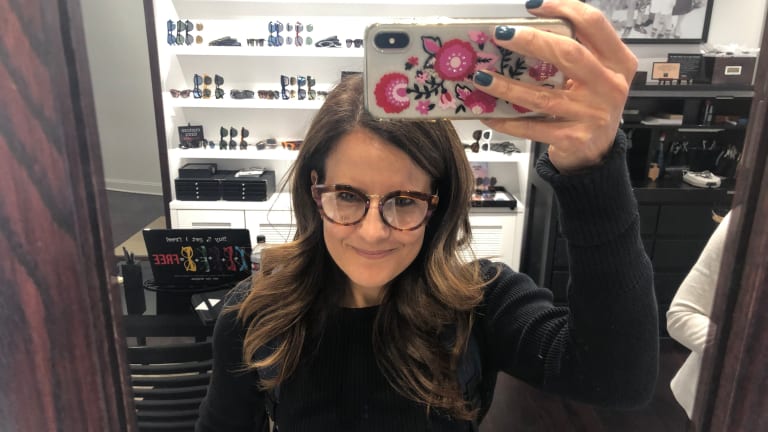 Brooklyn's Favorite Trendy Eyeglass Brand
SEE Eyewear offers Brooklyn moms cool options in glasses
Brooklyn has become mighty trendy these days. When I first moved here 15 years ago from the Upper East Side of Manhattan, many friends thought I was crazy. Nowadays, Brooklyn apartments sell for more than those in Manhattan. Part of the reason is our ability to foster creativity and funkiness. As hipsters, we welcome brands that embrace our individuality. When a trendy eyeglass company emailed me to tell me they were opening nearby in Brooklyn I had to check it out.
A Visit to Brooklyn's Favorite Trendy Eyeglass Brand
SEE Eyewear has been in Cobble Hill and Manhattan for a while. Their newest outpost is in Williamsburg, a hop, skip and a jump away. I decided to pop in to see what all the fuss is about.
The brand is known for their affordable luxury frames and their collaborations. I love how they appeal to our individuality. 
This means unlike Warby Parker and other mass producers, you can feel a little special about your SEE frames. 
About a month after they opened I stopped in to experience a custom optical fitting. I loved the layout. It's open and bright and fun. It's definitely a place where I felt free to touch EVERYTHING!  
The SEE shopping experience.
Unlike brands like Warby Parker that ship everything to the customers, this is all about the in-store experience. In fact, Most SEE locations have an independent doctor of optometry on site. Many of us are running around with out of date prescriptions. How's that going to help you if you are shopping online. 
If you need to check your vision (and you should at least 1x a year) you can call ahead to book a time to get a comprehensive eye exam. Once you have your Rx in hand it's time to play.
Go in, try on a jillion pairs and have the experts give you feedback. 
I was hunting for a frame to hold a blank prescription (I had laser surgery years ago and it still works) for a blue light reducing lens. I'm keen to keep my eyes protected. This pair is as fashionable as they are functional. Trust me, blue light reflecting coating is going to continue to be a big thing. 
And since I was so smitten with the store, I didn't stop there. I also picked up a pair of cool sunglasses. I think they channel my inner Gloria Steinem circa 1978.
Quality and Collaborations at SEE
They use Mazzucchelli acetate, "the finest Italian plastic" known. I love how the plastic produces incredible colors.  When it comes to metal frames, they rely on stainless steel and titanium from Italy and France. The aluminum used in frames comes from Denmark. 
SEE loves a good collaboration. They have built a business connecting with designers in the US and Europe that are setting the trends in eyewear. Right now they are working with Mondo Guerra, a Project Runway all star (and one of my personal favorites). For his collection he designed an exclusive group of bold and creative eyeglasses and sunglasses marked with his signature print and design aesthetic.
Visit SEE Eyewear 
Ready to shop Brooklyn's Favorite Trendy Eyeglass Brand? Head here to get a list of SEE locations. 
My visit was to Williamsburg, 156 Bedford Ave. Brooklyn, NY 11249 347-599-1155. 
Pin it!
Save your favorite shopping ideas on Pinterest.
This Brooklyn's Favorite Trendy Eyeglass Brand feature is not sponsored. I was gifted frames AND purchased frames.