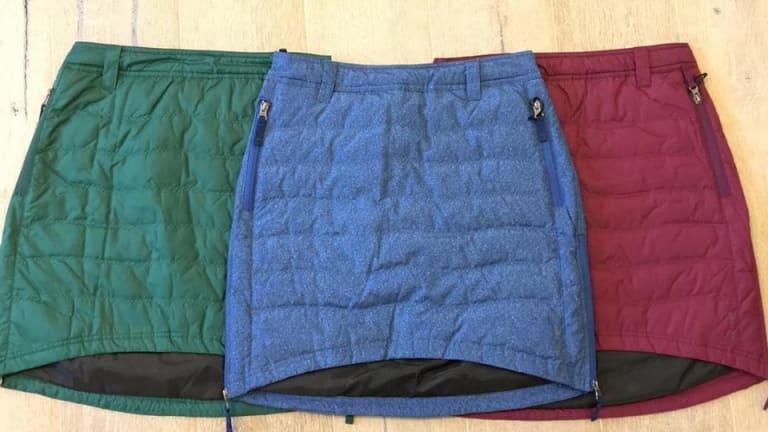 Apres Ski Outfit
Winter Fashion Trend Cute Snow Skirts
I spend a lot of time in the snow. Sure I ski a lot, but I also watch my girls race, and enjoy other winter sports like snowshoeing and nordic skiing and winter hiking. I also excel at drinking cocoa by the fire and watching ice skating. Yep, I just love winter, that's why I needed this apres ski outfit from SKHOOP. It's a combo of fashion and function that is a MUST for embracing winter.
Who is SKHOOP?
They are a brand who knows about keeping warm! Born in Åre, Sweden SKHOOP came to the US by way of Alaska. In other words, the women behind this brand know snow. They make sweaters, skirts, and all sorts of functional active wear that also happens to look really, really cute.
We're sold on the practicality and the style. Designed by women for women, to be worn for every imaginable outdoor activity.
Just What is a Snow Skirt?
Thanks to my friend Kim-Marie, I've been sold on the snow skirt. At first I thought they were silly, but have worn one all last winter I am a huge convert. When you don't want to wear bulky ski pants, but you still want to keep your bottom warm, you wear a snow skirt.
It's pretty genius really -- a insulated skirt that can be easily put on and taken off via a two-way zipper. I layered mine over my black silk base-layer leggings and paired it with DANSKO boots.
For more styling options, check out this year's 2017 Ski Guide
What I'm Wearing
Inspired by traditional Nordic patterns, the Scandinavian Sweater pairs perfectly with your favorite SKHOOP mini skirt or a pair of jeans! Pair it with the mini down skirt in forest green. It protects your, um assets, against icy winter winds.
The mini skirt is easy to style (and it comes in a longer version too). You don't need to worry about it being too short because you always layer it with something under the skirt.
I've worn this skirt cross-country skiing (there's a zipper on the side to give me more mobility and on really cold winter runs. Having my backside warm makes a huge difference when I'm playing in the snow.
Get more fashion ideas from SKHoop from our spread in the 2017 Family Ski Guide. Click on p.26 to see the styles here
Shop and Save 20%
I scored a special discount code for readers from SKHOOP. From now until May, you can save 20% off your orders in Canada and the US. Use code SKIMOM20 Skhoop.ca or Skhoop.us
This is a sponsored fashion feature.