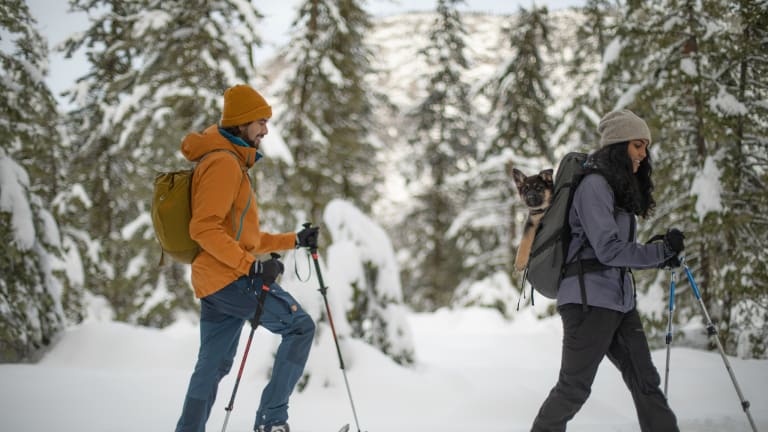 Why You Need an REI Membership
The membership that never expires just got better with new benefits, upgrades and more ways to grow outside.
We've long been fans of the way REI helps families get outside. They offer great products at fair prices and a very helpful staff. They are always looking for ways to make the community around them stronger. They've just improved the benefits for members and I want you to find out why you need an REI membership. There are 5 new benefits, let's dig in. Head to www.rei.com/membership to sign up.
Related: 5 ways to save money on your next ski trip
Five New Benefits to REI Memberships
The $30 REI Membership never expires. The new improved version offers new added benefits, upgraded existing ones, and offer families more ways to grow outside.
Free Standard Shipping
Exclusive Member Collection: Curated products, limited brand collaborations, and special offers built just for members.
20% off Shop Services: Did you know Ski Moms can get a free machine wax for thier skis at REI? Yep, members save 20% on bike & snow shop services, plus get some freebies too. Fully certified and highly trained technicians can service your mountain, road, hybrid or e-bike, plus give friendly advice. Typically they can get your bike back to you on the spot for smaller repairs or in a few days for a more detailed service. Plus members get free flat-tire repair (labor only; parts not included).
Earn Member Rewards: Members get 10% back on eligible purchases. This new reward structure allows REI to continue to prioritize members without relying entirely on whether the co-op makes excess profit in any given year.
Buy and Trade in Used Gear: Members can trade in used gear for REI gift cards. Look through your closet, then find your items online. Next, list your item. REI will send you a shipping label, you send your gear. You get an REI gift card, and your gear gets back on the trail. Find out more here.

The price of lifetime membership will now be $30. Get your membership here. www.rei.com/membership
MORE SKI FEATURES FROM MOMTRENDS
PIN IT!
Use Pinterest to save your favorite family travel features. Be sure to follow our Ski Moms Pinterest Board.
Momtrends was not paid for this post. It does contain affiliate links.