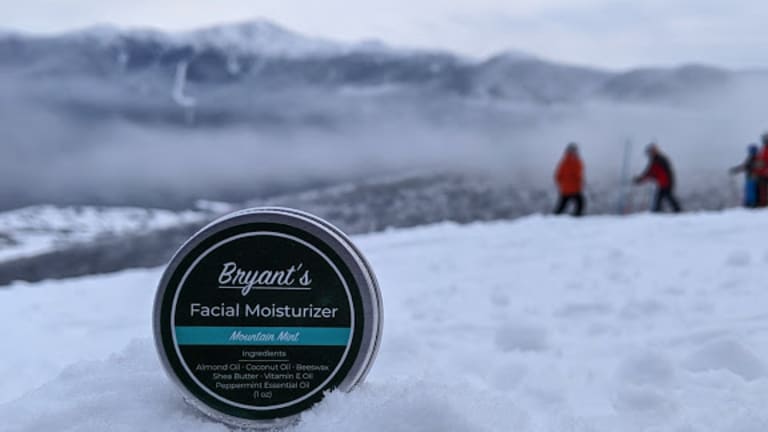 What Ski Moms Need This Winter
Sharing favorite winter finds to keep you hydrated and looking fabulous as you play on the slopes.
Winter weather is here and if you're like me, you look at snow as an opportunity to play outdoors. I know what ski moms need this winter, the right supplies to make the time spent outside more enjoyable. I'm sharing one of my favorite finds for winter to keep you hydrated and looking fabulous as you play on the slopes.
Related: Ski gear to keep you warm and stylish on the slopes
What Ski Moms Need This Winter
Since I moved to Vermont, I've been spending more time than ever on the mountain. I'm skiing, snowshoeing and hiking. Since we all need to keep a safe distance from one another, spending time in the outdoors is my refuge. I need the right skincare to protect my face on my adventures. 
Before I head out on my winter workouts, I smooth on a thin layer of Bryant's (note: on blue ski days, be sure to add sunscreen). It's the ideal moisturizer on days when the wind is whipping and temperatures are dropping. The handy little tin can be tucked into any pack or coat.
All You Need is Five Ingredients
It's simple and effective 5 ingredient moisturizer locks in hydration to keep your skin. The magic elixir has almond oil, beeswax, coconut oil, shea butter, and vitamin E oil. Purists pick the unscented version. 
If you like a subtle fragrance, you can pick from two scents: Mountain Mint is infused with mint essential oil for added cooling and Lavender Fields has lavender essential oil for extra soothing.
Every tin is carefully hand-poured in Vermont and prepped for all the ski moms out there. And this simple formula is great for men. There's nothing fancy or floral about this product. Men often skimp on personal care, Bryant's makes it easy for them to start a simple plan towards better skin.
Win it!
Enter to win the Ski Moms Winter Gift Pack. One winner will win a set of products from Bryant's that includes a home tin (6oz) and one travel tin (1 oz). The winner will also receive a Dakine Heli Pro Backpack (total value $150).
This set is all you'll need to take on your winter adventures.
MORE SKI FEATURES FROM MOMTRENDS
PIN IT!
Use Pinterest to save your favorite family travel features. Be sure to follow our Ski Moms Pinterest Board.
Momtrends was not paid for this post.