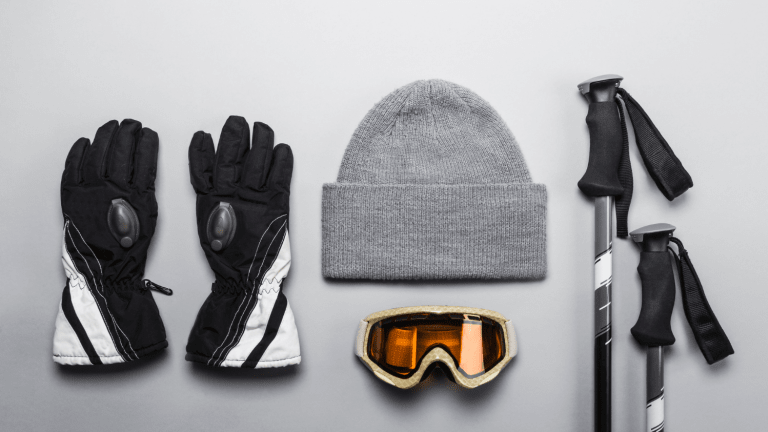 Ways to Recycle and Resell Old Ski Gear
Ten Ways to Keep Your Ski and Snowboard Gear Out of the Landfills
New ski gear will be arriving under the tree, and that's great news. We love that families are getting outside to play in the snow, what we don't love is seeing landfills loaded with old helmets, poles and goggles. To help you cut down on clutter AND waste, I've got a great list of ways to repurpose, recycle  and resell your old ski and snowboard gear.
Related: 5 ways to save money on your next ski trip
12 Ways to Keep Your Ski and Snowboard Gear Out of the Landfills
Ski Swaps: We have a comprehensive list of ski swaps here. These usually take place in the fall. You'll have to hang on to the equipment until then, but you won't have to worry about shipping.
Youth racing clubs: Most youth clubs offer a platform to swap and sell old gear. Ask your race club director. Here's a list of ski clubs.
SidelineSwap: is a company that focuses on the resale market. Think of them like eBay, but ONLY for sports gear. The company was started by athletes who saw the need to save money while trying to keep up with the latest gear. Use my referral code - momtrends957 - to get $7.00 off your first purchase. 
Tecnica Boot Recycling: The Italian ski boot company hopes to recycle 30,000 pairs of used boots by the end of 2025. Right now North America isn't set up to take part, but if consumers lean in, we'll figure this out.
Donations: Head to Share Winter to look up a program near you and see if they need your donations. They are usually VERY specific about needs, so please check before you drop off goods.
REI Member Trade In: REI Members ($30 fee to join) can trade in used gear for REI gift cards. Look through your closet, then find your items on the REI website. Then REI will send you a shipping label, you send your gear. You get an REI gift card, and your gear gets back on the slopes. Find out more here.
Mail In Recycling: "Gear Up, Give Back" program from Cairn  the initiative allows consumers to give their used gear a second life—while simultaneously funding outdoor experiences for children and adults with disabilities. You can head here to get details.
Get Creative: Turn your broken down ski boots into planters for your garden. Get the instructions here. And head here to see eight ways to recycle your skis www.thesnowchasers.com/blog/8-awesome-ways-to-upcycle-your-old-skis. 
NorthFace Clothes the Loop: This program encourages people to drop off unwanted clothing and footwear at The North Face Retail and Outlet Stores. Recycle your gently-used apparel and footwear at a stores and earn a $10 reward toward your next purchase of $100 or more at The North Face.
Patagonia Trade-ins: Patagonia accepts clothing that functions perfectly and is in good condition. You can trade in at any Patagonia store or mail items with a prepaid shipping label. Get more details wornwear.patagonia.com/trade-it-in
List it for Free: Right now, there aren't any places taking skis back to make them into new equipment. You might have luck listing it for "free" on Craiglist as someone handier than you might turn them into a chair or fence. In Vermont we have a platform called Front Porch Forum for giving away items, you can also search "buy nothing" to find out bartering/swapping sites.
Donate Snowboards: Don't know what to do with your old snowboard that's collecting dust. Launch is constantly getting requests from local non-profits for used gear and they will take your old board, tune it up and donate it. This way you are giving the gift of shred and your board a new life. (If it's in cruddy condition, they will recycle it.)  www.launchsnowboards.com/pages/rip-and-recycle
Burton Passalong: Pass Along is a new program designed to keep clothing and gear in-use and out of the landfill for as long as possible. It's simple: Bring Burton your gear and they'll give you a credit toward new purchases. Get the details www.burton.com/blogs/the-burton-blog/burton-pass-along-giving-gear-second-chance/

This is a start, but we have to keep moving forward, making better gear and finding purpose for our old gear. C'mon Millennials, you got this!
MORE SKI FEATURES FROM MOMTRENDS
PIN IT!
Use Pinterest to save your favorite family travel features. Be sure to follow our Ski Moms Pinterest Board.
Momtrends was not paid for this post.