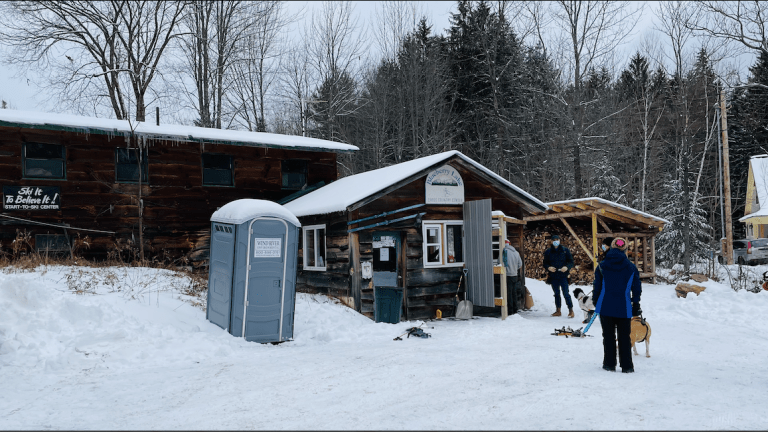 Try Cross-Country Skiing with L.L.Bean Ski Free Pass
Thanks to L.L.Bean, discovering a new sport doesn't have to cost a bundle, find out how to get your family on cross-country skis this year for FREE.
Since we moved to Vermont, I've been throwing myself into the outdoor lifestyle. I've never been happier spending so much time on snow. One of my latest passions is cross-country skiing. I'm lucky to have had a few lessons and to also have great access to trails near my home. I'm encouraging other families to get on the trails too. Thanks to L.L.Bean, discovering this new sport doesn't have to cost a bundle. This is the year to try cross country skiing with the L.L.Bean ski free pass. 
Related: Vermont winter adventures at Woodstock Nordic Center
Get Your L.L.Bean ski free pass
L.L.Bean has partnered with the Cross Country Ski Areas Association and many NE Ski Resorts to offer 1 free trail pass at participating cross country ski resorts for the 2020/21 ski season. Each pass, given to a new skier, is good for one free trail pass and does not include lessons or rentals. Each person who redeems a pass will be entered into a raffle for ski gear to be drawn on April 15, 2021.  Find our more here.
There are ski areas from Maine to Connecticut participating and it's an awesome way to get started. One of my new favorite places to share is the Blueberry Lake Cross Country Ski Center in Vermont. It's one of the participating areas and a gorgeous place to learn.
This center has amazing views of the Mad River Valley. With 35km of trails, there's something for everyone and room to spread out. We brought along our puppy (dog's are welcome, as long as they are well-trained and you pick up the poop!) and set out on one of the 11 picturesque loops. The Blueberry Lake team has grooming equipment to keep the trails in tip-top shape and they offer rentals and lessons (please book ahead). A huge thank you to all the private land owners who share their opens spaces with Blueberry Lake XC and our community!
Blueberry Lake Cross-Country Center is located on Plunkton Road in East Warren, Vermont. 802-496-6687. They also offer snowshoes and fat bikes. Get more details here.
For the 2020/21 season, be sure to fill out an attestation before your visit. 
KNOW BEFORE YOU GO: Plan your trip to Vermont: Find out about how to travel to Vermont safely here.
How to Learn to Cross Country Ski
If you don't live in  New England, fret not, there are still areas in cold-weather states across the nation and many have learn to ski programs. 
Head here to see a list of national cross country ski areas: xcski.org/find-a-ski-area/
Once you locate a spot, it's time for the fun. Of course you can take a lesson, but there's also the old internet life-hack approach. YouTube can solve just about any problem--including how to cross-country ski.  The SnowPros have developed a series of videos to get your family up and running.  Start here www.thesnowpros.org/take-a-lesson/beginners-guide-to-cross-country-skiing/
It's fun and easy to learn how to cross country ski. In this video series, professional ski instructor Greg Rhodes explains the basics of cross-country skiing so you're ready for your first day. The series starts with the things you need to know about your gear and ends with how to move around on snow. Be sure to watch all the videos and share them on your social channels and tag people you know who want to learn to cross country ski.
Now the big question is, when will you start and where will you go?
MORE SKI FEATURES FROM MOMTRENDS
PIN IT!
Use Pinterest to save your favorite family travel features. Be sure to follow our Ski Moms Pinterest Board.
Momtrends was not paid for this post.