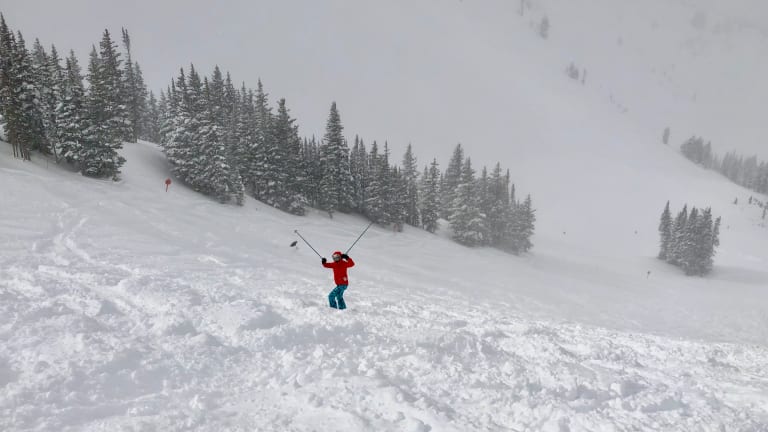 Ten Things You Can Do RIGHT NOW to get ready for ski season
A checklist to help your prep for a winter of fun with your family on the slopes.
I finally see snow in the forecast here in Vermont and that means ski season isn't too far away. Like all gear-intensive sports, you're going to need to do some pre-season work to make sure you're ready for the first snow day. And don't forget, skiing and riding also require mountains--that means travel--a whole additional set of tasks. Don't worry, we've put together a checklist of ten things you can do RIGHT NOW to get ready for an awesome ski season.
What you need to be doing to prep for ski season
While this likely isn't EVERYTHING, it is a good place to start. I've tried to list them in order of importance. 
Get your ski pass. It's not too late to sign up for savings. With a pass your family will save a bundle AND have good reason to add on those incremental ski days, read on.Here's a breakdown of the different passes. 
Book your lodging. Whether it's a seasonal rental or a week-long stay, don't wait any longer to book your holiday. Here in Vermont's Mad River Valley competition is intense for seasonal rentals and ski-in/ski-out condos, so start scanning VRBO.
Get your rentals. For the best service and selection, you'll want to head to your favorite ski shop NOW to line up your rentals. Please don't be the mom heading there on Wednesday night before the big holiday ski trip. There are also ways to get rentals sent to you directly. To get rentals delivered to your condo on your next trip, try Ski Butlers and save 10% with our code here. You can also get rentals shipped to you with SkiEssentials.com. You'll get skis, bindings, ski boots, poles, and FREE SHIPPING. For snowboards, you'll get the board, boots and FREE SHIPPING. Packages start at $249, but with our code you'll save 10% with code: momtrends9350. Head here to get your season lease.
Consider upgrading your gear. This might be the year to invest in new skis or a snazzy new jacket. Now's the time to read the reviews and get the best selection on sizes and color. It's also time to haul out the kid stuff and see what fits and what doesn't. For kiddos, October and November are the ski swap months--mark your calendar for this opportunity to save a bundle. Check out our list of swaps across the country here.
Label everything. Make sure you label all that expensive gear! Since 2003, Mabel's has made the best personalized, waterproof name labels and tags. We don't let anything leave the house without a label on it. Use code SKIMOMS for 10% off sitewide (excluding masks, stamps and sale items) at www.mabelslabels.com (this is an affiliate link)
Wash everything. When water no longer beads up on your winter gear's outer fabric (ski pants, jackets, etc.), you can restore its DWR by using a topical spray or a wash-in DWR treatment. I like Nikwax (get it here on Backcountry.com). These treatments can be done at home in your washer and dryer and help restore the DWR on the outer shell fabric of the garment so that it remains water and stain repellent. TIP: Before washing your garment, zip the front, pits and pockets and be sure to fasten all flaps and straps. I have washed a lip balm more than once. 
Prep Your Gear. If you didn't already get your base grind and summer wax, please take your skis and boards to the shop now and get a tune up. Even if you do your tuning and waxing work at home, it's good to have the pros check hardware of your bindings on your skis and board. Again, you'll get great service and faster turnarounds if you make this appointment in October vs. Decemeber.
Safety upgrade. If you don't have a MIPS helmet, what are you waiting for? Studies show that when you crash and hit your head, it's most often an angled impact. This creates rotational motion, and the brain is very sensitive to this. So, this part is easy: Choose a helmet equipped with a Mips safety system, which is intended to help reduce rotational forces to the head when falling at an angled impact. Find out more here.
Consider a weekend program for the kids and maybe for mom too! Seasonal programs often have signups in late or early fall. These programs last the season (or at least 7-8 weeks) and give your kids the chance to make friends and truly develop life-long mountain skills. Check your home mountain for programs. And for moms there's often a weekday group to help you build skills. In Connecticut, Mohawk was where out kiddos did weekend programs and they also offer Women's Wednesdays groups check it out here and ask your local mountain about their offerings. 
Consider winter tires. If you plan to head to the mountains regularly, you'll want to invest in a 4WD vehicle and snow tires. After a pretty scary crash, we don't go a mile without snow tires on all our cars (nope, all-weather tires won't cut it in Vermont). At the end of October we switch out our all-season tires for snow tires. Appointments for this service are booking fast, so call your dealer our auto shop soon.

I hope this list helps as your start planning for an awesome ski and snowboard season. And don't forget to prep your body too! We've got ideas for your pre-season ski workouts here!
MORE FUN IN THE MOUNTAINS
PIN IT!
Use Pinterest to save your favorite family travel features. Be sure to follow our Ski Moms Pinterest Board.
This is not a sponsored post, there are affiliate links in this post.