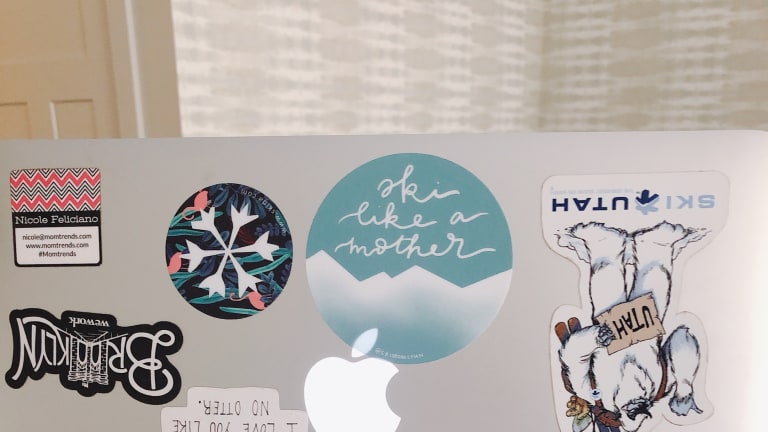 Publish date:
Ski Moms News for Moms Who Ski and Ride
Ski Resources for Moms: Limited Edition Ski Like a Mother Stickers are here!
Ski Resources for Moms: Limited Edition Ski Like a Mother Stickers are here!
Celebrating Ski Moms
As a celebration of all the hardworking ski moms, we have VERY limited edition Ski Like A Mother stickers to share with our community.
To order your sticker, please paypal $3 to nicole (at) momtrends (dot) com or use Venmo Nicole-Felciano-5 
Be sure to tag us on social media when you have your stickers out in the wild. Use @skimomsfun (instagram and twitter) or the hashtag #skilikeamother
How to Be a Part of the Community
For up-to-date ski news, twitter @skimomsfun and our FB pages are the best places to learn about ski swaps, on-mountain events and safety tips.
To join an awesome group of ski and snowboard mamas who share advice and tips, request access to our private Facebook group here.

5 Pretty Ways To Organize Your Jewelry
I admit - I'm guilt. Despite my best efforts, my "jewelry drawer" has become a tangled mess of necklaces, bracelets and earrings. This cluttered collection not only makes it hard to see what I have, but difficult to untangle the pieces I do want to wear! This summer, I'm ...read more
This Year's Coolest Jumbo Pool Floats
Pool season is almost here! I can't wait to relax, read a book, and sip a cocktail while lazily drifting in an oversized float. (Just kidding, I have two toddlers--but a swim mama can dream, right?). If you've got a staycation planned, check out this year's coolest jumbo pool ...read more
Crystal Clear and Pristine: Pool-Cleaning Tips
Tropical Storm Isaiah gave us quite the midsummer surprise here in the suburbs of New York City. We just got our power back on after a whole week of darkness! With trees down, debris everywhere, and lots of uncertainty, one thing we forgot to check on: our above ground Intex ...read more
Shop Like a Ski Mom
Head here to get the list of best offers for mom.
Use our Guides
Each year we publish a family ski guide. Our 6th annual guide will focus on Utah. Check out the Vermont guide below.
MORE SKI FEATURES FROM MOMTRENDS
PIN IT!
Use Pinterest to save your favorite family travel features. Be sure to follow our Ski Moms Pinterest Board.
Momtrends was not paid for this post