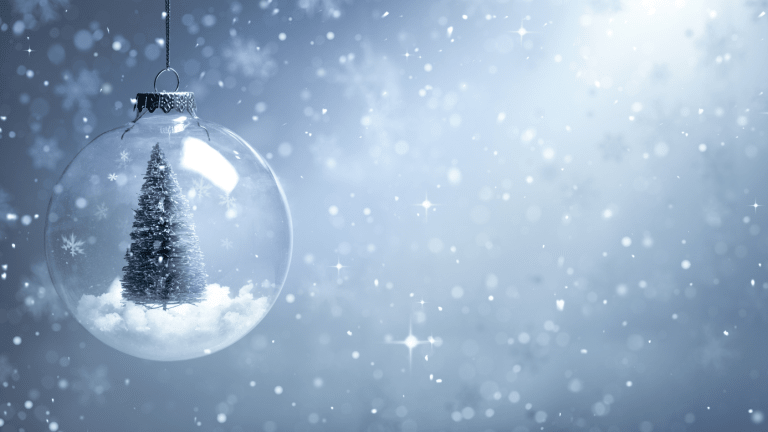 2022 Holiday Gift Guide For Skiers and Riders
Gear for the family who loves to play in the snow. Gift ideas from thrifty to Oh Wow!
Planning to hit the slopes this winter? We've got gifts for everyone in the family. It's all about maximizing time outdoors with our picks for the holiday gear to gift to your favorite skiers and riders. Remember to shop early to help get everything to you in time. Enjoy our 2022 Gift Guide for Skiers and Riders.  
We're sharing our ideas by category to make shopping easy. There is an attempt to find smaller brands in each category and find prices for every budget. There are LOADS of affiliate links in here, so when you shop, you support this small business too.
Ski Gifts for Her
We're kicking off our selections with the ladies. 
Halfdays Alessandra Ski Pant: We were smitten with this Colorado company founded by three women. They are turning heads in the industry and shaking things up with great fits, bright colors and inclusive sizing (up to 3X). Treat yourself to a new pant. This color is Granita. ($245) Shop Halfdays here. 
Piper Goggles: Embrace all the conditions with these cool googles. The lenses on these goggles are SUPER easy to switch out. ($99) Shop Wildhorn here for the Piper Goggles.
Vintage Patch Hat: Pick your favorite mountain! Rippen Kitten will turn it into a vintage-y hat. The plush fabric is cozy and cute. The pom on top is optional. Use code: skimoms for 20% off. ($98) Shop RippinKittenHats.com here
Ski Moms Mug: We had this custom artwork created just for ski moms. It features a mother and child. Pick from boy mom and girl mom and we've got a version for Black moms too. ($20) Head to the Ski Moms Shop here.
Hotronic heated socks: I've had mine for four years and they are a total game changer. Happy feet equals more time outdoors. Hotronic heated socks come in unisex sizing and last for hours with a rechargeable battery. ($324) Get them Cozy Winters here. 
Oline Midlayer: Awesome ski days are built from the base up. That's why we invest in Kari Traa layers. The Oline half-zip is a gorgeous color and made to last for decades. The ethically sourced Merino wool feels soft against your skin and keeps you warm whatever the weather. The seamless construction cuts out chafing and the 4-way-stretch moves with you, no matter how hard you're going. ($110). Shop Kari Traa here.
Fun Performance Pieper Fleece: I love the shorter fit on this fleece. It feels fun and fresh. This cozy quarter zip fleece made from recycled fabrics is as chic as it is practical. Wear it anywhere and everywhere. Just make sure you never leave it at home. XS-2X. ($195) Shop Halfdays here.
High waist leggings. Hurrah for leggings that fit beautifully. These leggings are 100% merino wool. The flattering high waist is ideal for active women, while the 4-way ensures full range of motion. Thin side panels enhance breathability. There are 8 colors, but I love the "murk". XS-XL. ($110) Shop Kari Traa here.
Less Work Totes: Pick your mountain and personalize your vibe. This tote is ideal for shopping, or travel. ($28) Get it at LessWork.com
Aurora Heat Head, Hand & Foot Warmers: This bundle includes a pair of Hand Warmers, Foot Warmers, and Thumb Warmers, along with one Head & Body Warmer. The guilt I feel at tossing those disposable hand warmers is OVER. This is the solution. No wonder a mom thought of it. Made of beaver fur, the Dënesųłiné traditional warmth is natural and hypoallergenic, these warmers do not irritate sensitive skin. Unlike single-use and battery-operated warmers, Aurora Heat™ will never turn off or overheat, and will be enjoyed season after season. These warmers are safe and 100% biodegradable. Use code: SKIMOMSFUN for 15% off. ($249.99) Shop Aurora Heat here.
Rossignol Boots: When you find a boot that looks this good AND can keep your feet warm, you invest. Inspired by life in the Alps and Rossignol's alpine legacy, the women's 1907 Megeve Boots blend chic urban style with mountain durability. They are both waterproof and insulated. Rugged rubber outsoles afford confident traction on icy streets and snowy sidewalks. Faux fur adds warmth and style, while a side zip allows for easy on and off. ($450). Shop Rossignol here.
Ski Gear for Guys
Perfect gifts for ski dads, or ski uncles or ski friends.
Gifts For the Ski Home
These are perfect hostess gifts or gifts to give yourself to enhance ski season.
Apres Plates: Set of 4. Featuring bold graphic lines, these red and blue plates are perfect for gathering friends at your ski home. ($39.95) Shop Williams Sonoma here.
Trail Sign Coasters: Enjoy this set of four coasters with trail sign icons for easiest, difficult, more difficult and most difficult. These signs are posted on all of your favorite ski trails. Made with love from our studio in Westbrook, Maine. ($31). Shop Etsy here.
Fondue Set: Warm ups some cheese and get dipping. This retro-looking fondue set delivers old-school fun. Fill the enameled cast iron with cheese, chocolate or oil on the stove and transfer to the cast iron stand with burner to keep the fondue hot and bubbly. Eight color-coded forks let guests keep track of what they're cooking.
($39.95) Get it at Crate & Barrel here.
Ski Candle: Light it up, smell the wintry scent, and remember all the great conversations made possible by slow double chair rides up a snowy slope.Makes a great hostess gift ($35). Shop Uncommon Goods here.
Ski Print for Kids: This colorful ski print was made in collaboration with Minted. Comes in three sizes and a choice of frame colors. ($94). Ski West Elm Kids here
Ski Style Book: A perfect gift for the skier who loves style. This collection is a nostalgic and spectacular journey through alpine history and beyond - it dives into the sport's founders, superstars, influence on design and entertainment, and the evolution of its resorts, fashion, equipment, and more.($55) Shop Anthropologie here.
Ski Glasses: Set of four "rocks" glasses (but they also work for milk) with a jumping skier designs leap from the glass on this playful set. Add a custom monogram to the set for a personal touch.You can even add a monogram. Downside...handwash only. ($49)Shop Marks and Graham here
Ski Door Mat: Coconut doormats are all natural and Eco-friendly, made from 100% coir fibers with anti-slip latex/pvc backing. ($14.50) Shop Etsy here
Ski Gifts For Kids
Last, but not least, we have gifts for the kids in your world. From tots to teens, we've got ideas.
Ski BeanieCap. This fun red knit cap features goggles and is perfect for heading to the slopes or to school. The acrylic knit hat is fleece-lined for itch-free comfort on the coldest days of winter. ($25) Shop Rossignol here.
Ski A-Z Illustrated Book. Written and illustrated in the classic style of A-Z books, this fun and informative introduction to skiing makes for an ideal gift for anyone - at any age - who is interested in skiing. ($14.95) Get it on Amazon here
Snow Boots: These waterproof boots are kid-tested. and temperature rated all the way down to -25°F to ensure toes stay warm, the kids' Merrell Snow Bank 3.0 waterproof boots keep feet cozy and dry in even the wildest of winter conditions. Sizes 1-13, two color options. ($70). Shop REI here.
Apres Ski Jammies. You can get the ENTIRE family (yep, even the dog) matching ski PJ's. We love this adorable print from Hanna. Sizes tots to grown-ups. Made of super soft organic cotton. ($20 and up) Get them at Hanna Anderssen here. 
Ski Gear and Clothing Labels: Get the starter pack to make sure all the gear that goes to the mountain comes home. Personalize it with a fun mountain print. Labels are washable and waterproof. ($42.50). Use code: SKIMOMS for 15%. Shop Mabels Labels here.
Ski Bib: The ultimate in durable weather protection that can be worn as a bib or as a pant. Has a hem that can be released as kids grow PLUS reinforced knees. The bib is removeable.too. Elite performance for kids that ski, ride, or just play in the snow all day.  Eight colors (I love fire orange), sizes, 4-16.  ($142.50) Get the bib at Shred Dog here.
Pow Cow Ski Socks. The Kids' Merino wool socks are winners for softness. Kids' over the calf socks average 13 in. from heel to cuff - expect them to cover the leg to just below the knee. And a whimsical cow design for chuckle-worthy style. To make a good winter day great, have these socks as part of your kids' gear. Sizes S/M/L. ($20). Get them at Darn Tough here.
Baby Bunting: This mini puff suit doubles as a sleeping bag. The Reima Coffee Bean fabric offers more warmth—plus anti-static and anti-odor properties thanks to the carbon that comes from recycled coffee grounds used in making the material Wind- and waterproof fabric is lightweight and breathable. 60% down and 40% feather insulation. From 2 mos to 12 mos. Two colors. ($135) Get it at REI here.
PLAYMOBIL Ski Lodge Building Set. Learn how to ski like a pro with a ski lesson! This interactive set will provide hours of unplugged creative play. Set includes five figures, skis, table, chairs, firewood, shovels, lounge chair, snowman, mittens, and other accessories. Ages 4-10. ($86.68). Get it on Amazon. Note: This is an Amazon affiliate link.
Ski Sticker: Proudly proclaim your Ski Girl status with a classic tie-dye Ski Like A Girl sticker! These stickers offer maximum attitude and undeniable quality that will look great on helmets, skis, or anywhere else your girl wants. ($5). Use CODE: SKIMOM to get 10% off. Get it from the skilikeagirl.com site here.
Ski Phone Case: This Phone case is a Winter Sport Inspired case, With elements of Winter, snow, and the beautiful landscape of the forest and mountains. A great gift for Christmas. Available for a variety of phone sizes. ($25). Get it on Etsy here.
MORE SKI FEATURES FROM MOMTRENDS
PIN IT!
Use Pinterest to save your favorite family travel features. Be sure to follow our Ski Moms Pinterest Board.
The Holiday Gifts Guides are a mix of sponsored picks and Editor's picks, this post is loaded with affiliate links. When you purchase with our links, you support Momtrends.