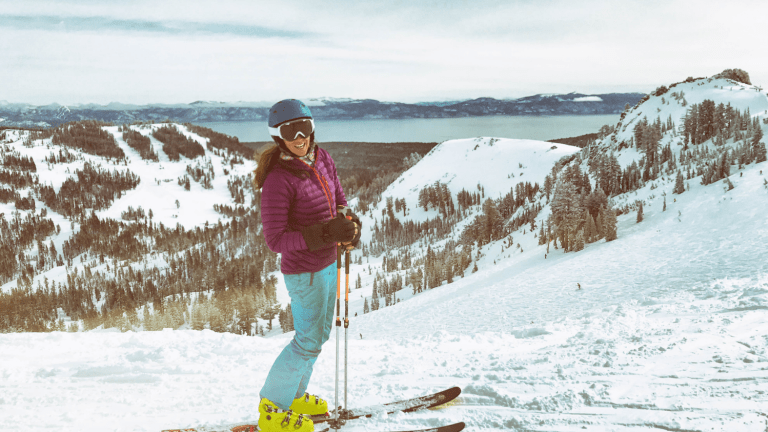 Publish date:
Graphic Tees for Moms Who Ski and Ride
Get ready for hiking season with a new Ski Moms tank top.
I decided to make some graphic tees for our awesome group of Ski Mamas. Graphic design is a hobby, so be patient with me as I develop our brand. I worked with your suggestions to come up with two designs for Mother's Day. 
Related: Gifts for moms who love the mountains
Here's the Deal
I'll place the order once I have payment in for 25 shirts per style. If we don't hit 25, I will cancel the order and refund everyone. I'm a mom figuring this out as I go along, so stick with me here! It tried to get a few brands to make tees for us, but no one took me up on the idea. So like all things I've done in my life, I did it myself.  Note: First round of orders close on Friday, April 23rd. 
Step One
Step Two
Payment may be made via paypal.
Note: If you live in Canada, there will be an additional $10 shipping (in USD)  charge, please email me nicole@momtrends.com to order.
The two designs
Vintage Royal tank
50% cotton, 50% polyester
Curved shirttail hem; Center back seam with tonal stitch detail; Tear-away tag
$30 includes shipping and $5 donation to Share Winter
What Happens If the Fit isn't right?
Swap with a friend! If they are truly horrible, I will take the hit and not send them out. Otherwise, stick with me friends!
What Happens if I hate it?
Consider it a bit of karmic good luck and wear it gardening or when you get muddy.
Why Graphic Tees
The graphic tee trend has been around for a few years now and it doesn't appear to be going anywhere this season. There are so many cute options for mountain lovers, but I wanted to weave in motherhood too. It's even easier to load up on graphic tees for my wee ones than it is for me. Plus, they can rock them right now and use them later as layering pieces when fall brings cooler weather.
Feel good about your purchase
As part of this VERY limited collection, $5 from each purchase will be going to the Share Winter Foundation. Share Winter is committed to providing youth with skiing and snowboarding opportunities across the United States. Find out more about Share Winter here.
Momtrends was not paid for this post.