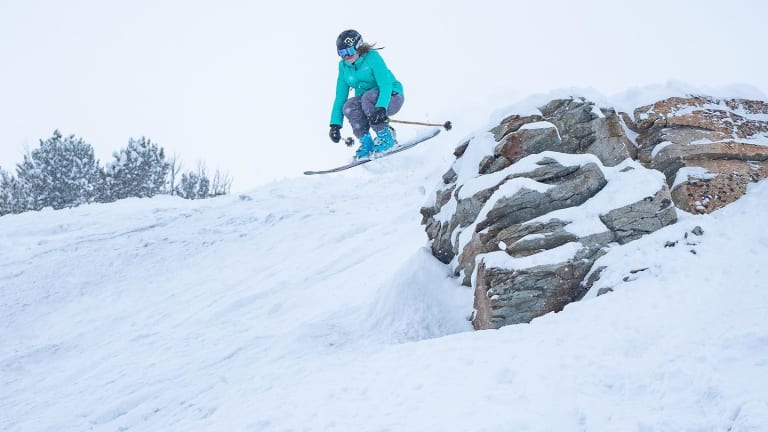 Drive for Inclusivity on the Slopes Ski Instructor Training Scholarships
PSIA-AASI and Women of Winter Launch Scholarship Program to Drive Inclusivity
The Professional Ski Instructors of America and American Association of Snowboard Instructors (PSIA-AASI) and Women of Winter are hosting instructor training and certification events for Black, Indigenous, Women of Color that will encourage and support Women of Color to pursue opportunities to teach skiing or snowboarding.
"This scholarship program provides education, training, and gear to help scholarship participants learn the skills and obtain a certification that will help them teach the next generation of skiers and riders," said PSIA-AASI Chief Executive Officer Nicholas Herrin. "We want everyone to feel welcome on the slopes. As an education association, we're excited to provide scholarships and instructor training events to support Women of Color."
"By actively working to diversify snowsports, we are saying to everyone – 'You belong here, you are welcome here, this is your community,'" said Women of Winter founder Chris Walch.
Each training event will help participants learn how to teach skiing or snowboarding and then hold a PSIA-AASI Level I certification exam. If participants meet PSIA-AASI's Level I teaching standards, they'll have their Level I certification at the end of the event.
A PSIA-AASI Level I certification means that someone possesses an understanding of basic skiing/riding skills, teaching skills, and professional knowledge so they can help others learn and improve.
Who is Eligible
Women who are members of the Black, Indigenous, People of Color (BIPOC) community.
Individuals interested in working as a ski or snowboard instructor.
Individuals who demonstrate leadership qualities.
Individuals who want to get their ski or snowboard instructor certification from PSIA-AASI.
Individuals who can ski or snowboard down beginner and intermediate terrain.
Event Dates and Locations
February 1 – 4, 2022: Hyland Hills Ski Area, Bloomington, Minnesota (Alpine Level I)
February 7 – 10, 2022: Windham Mountain, Windham, New York (Alpine Level I)
February 7 – 10, 2022: Eldora Mountain, Nederland, Colorado (Snowboard Level I)
March 5 – 8, 2022: Big Sky Resort, Big Sky, Montana (Alpine Level I)
March 5 – 8, 2022: Big Sky Resort, Big Sky, Montana (Snowboard Level I)
What Scholarship Recipients Will Receive
All scholarship recipients will receive the following:
Costs covered to participate in the PSIA-AASI Level I training course and ski or snowboard exam.
PSIA-AASI membership dues for the 2021 – 22 season good through June 2022 (only applicable if you are not a current PSIA-AASI member).
Lift tickets for all days of the Level I training course and exam.
Ski or snowboard gear from PSIA-AASI Official Suppliers including: skis or snowboard and bindings from Rossignol, helmet and goggles from Giro, baselayers from Terramar, gloves from Hestra, and backpacks from The North Face.
How to Apply
Learn more on the PSIA-AASI and Women of Winter scholarship page.
Momtrends was not paid for this post