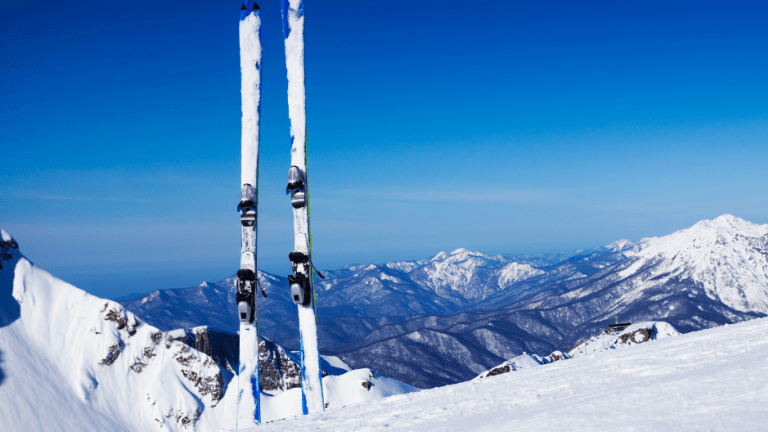 Discounts on Gear and Apparel for Ski Moms
Deals and savings for moms who ski and ride and their families
Gathering deals for moms who ski. We all know mom is the one who makes a lot of the magic happen. When it comes to planning ski and riding adventures, moms need help (and a little recognition). This page is meant to offer discounts on gear and apparel for ski moms. 
Related: Seven ways to prepare your family for ski season during COVID
Got a brand you want included? Be sure to email me: nicole (at) momtrends (dot) com.
Discounts on Decor
I'm crazy about the Headwaters Studio growth charts and family art. These wood products are handcrafted in New Hampshire and are gorgeous. 
15% all year long. SKIPARENT15 Shop at www.headwaters-studio.com
Discounts on Lodging
Sonnenalp Vail
My absolute favorite resort in Colorado is the Sonnenalp. This European style spot is the perfect spot for your family to enjoy the best of winter. They have three world-class restaurants, a heavenly ski club, enormous rooms, a stunning solarium and so much more. Kids are treated like royalty in the kids' club and parents get a chance to breathe. Check out our full review here. 
Sonnenalp is offering ski moms a fourth night at 50% off when you book 3 nights using code Mom Trends. (This is applicable to midweek rates for the 4th night.
Offer good from November to April,  Blackout Dates: Christmas Week, President's Week.
Discounts on Gear
The Eco Dryer and it's a better way to dry wet gloves...and mittens, and boots, and running shoes! The plastic device works with your heating system to get air where it's needed. The key of the design is ventilation. Shop the Eco Dryer here.
Here's our exclusive Ski Moms deal save 20% off and get free shipping with code: SKIMOMS2021
SPY Goggles
SPY+ premium lenses eliminate distortion at all angles, increasing clarity and providing an optimal viewing experience while reducing eye strain and fatigue. Shop SPY here.
Save 15% on Spy Goggles for the family with code momtrends15
Mabel's Labels
Make sure you label all that expensive gear! Since 2003, Mabel's has made the best personalized, waterproof name labels and tags. We don't let anything leave the house without a label on it. 
Use code SKIMOMS for 10% off sitewide (excluding masks, stamps and sale items) at www.mabelslabels.com
Ski Boot Covers
Protect your boots from the car to the lift with SkiSkooty Classics and Skooty Claws. And try the Bootaclavas to keep feet warm this winter. Save 25% this season.
Head to Skootys.com and use code Ski Moms to save 25%
Black Strap Accessories
This brand makes some of our favorite masks and balaclavas. Made in the USA the brand has some of the coolest prints around for adults and kids. Shop Black Strap here.
Use CODE: SKIMOM20 in the checkout cart to save 20%.
K2 Season Lease from Ski Essentials
Get your skis and board gear shipped to you! These junior lease ski packages are available in both boys and girls options, and are a perfect way to put your youth skier on brand new skis without the expense of purchasing them outright and without the health risk of having to go to a fitting in person.
You'll get skis, bindings, ski boots, poles, and FREE SHIPPING. For snowboards, you'll get the board, boots and FREE SHIPPING. Packages start at $249, but with our code you'll save 10% with code: momtrends9350.
Head here to get your season lease. 
Women's Skis and Junior Skis from 4FRONT
4FRONT has high performance award winning skis, that are designed and tested by women, for women! Get 10% off orders from now until November 30th. Use code: 10off-skimoms at checkout.
4FRONT also makes skis for juniors (and men...but you know, they get enough marketing  oxygen). Use the Ski Finder tool here to find your perfect ski.
Shop here: 4FRNT.COM
Discounts for Mom
Hey Day Bozeman//Ski Like a Girl
Save on Ski Like a Girl apparel items from Hey Day Bozeman with our exclusive discount: SKIGROUP15
This discount is one time use per customer, cannot be combined with other sales or discounts, and is only valid on ski like a girl apparel (youth + adult). The code is valid until April 1, 2021.
Shop here: heydaybozeman.com
MORE SKI FEATURES FROM MOMTRENDS
PIN IT!
Use Pinterest to save your favorite family travel features. Be sure to follow our Ski Moms Pinterest Board.
Momtrends was not paid for this post.