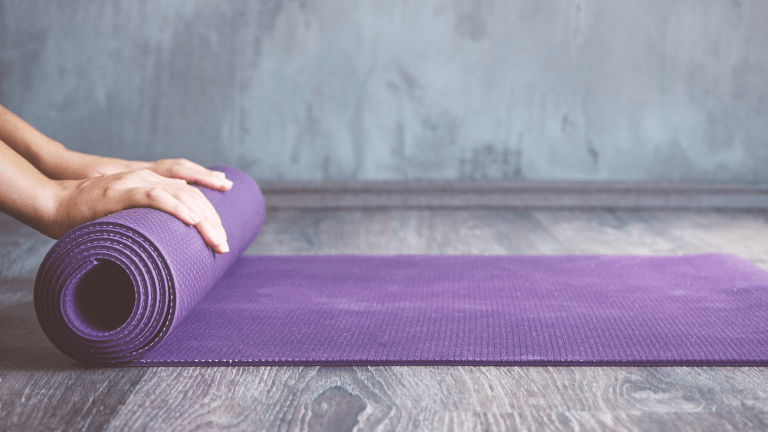 Best YouTube Yoga Videos for Skiers
Free video resources to add into your off-mountain ski workout routine to help develop balance and flexibility.
As an avid skier, I know the importance of strength and flexibility. In addition to playing on the mountain, I make sure to add in workouts off the mountain to keep me fit and healthy. Yoga is important because it helps develop my balance as well as my flexibility. I'm sharing the best YouTube Yoga videos for skiers. These are free resources to add into your workout routine. 
Related: Workouts to get you ready for ski season
Best YouTube Yoga Videos for Skiers
I've been working out at home more due to the pandemic, and I've found that there's a wealth of great FREE content on YouTube that's perfect for skiers. To save you time and effort, I've rounded up some terrific videos to add to your pre-and post-skiing routine.
Essential Home Yoga Gear
And if you need to upgrade your leggings, Alo Yoga makes our favorite leggings. Gear.
Pre-Ski Warm-Up Videos
If teachers often annoy you with jibber-jabber, you'll love this talk-free video. Welcome to your 15 Minutes Full Body Stretching Routine! This short and well balanced sequence provides you with everything you need to get your daily dose of flexibility, mobility & relaxation. I think she's German, so it makes sense there's only chill music. I love this one.
This one from Alo is 20 minutes and more advanced. It's a good off-day of skiing workout too.  She's crazy fit and flexible, so if you get triggered by that and feel you can't relate, skip this one.
Only have 5 minutes? No worries, this video is for you. While it is geared towards runners, it still hits the major muscle groups skiers use. Great way to activate before the ski day.
Post-Ski Yoga Videos
I love this one because it's short and sweet and gets right in where I need it--the legs and lower back. You'll need a second phone to pip in your own music, or just keep it simple. Her instruction is nice and straight forward. 
This is my go-to post ski day yoga class. I like that she's in a mountain setting and I think 30 minutes is the perfect amount of yoga after a day on the mountain. I like her teaching style and the vibe. 
This quick flow is ten minutes and covers all the basics. The setting is rather blah, but she gets the job done efficiently. 
If you have tight hips and hamstrings (and who doesn't), add this 10-minute video to your night. The instructor has a nice Aussie accent. 
Another 10-minute one, this video is made just for skiers. She's got a thick Euro accent, which I found a little hard to follow at times, but the video works and the stretches are basic and well directed.
More Yoga is What we Want
While videos are AWESOME and convenient, they certainly don't take the place of in-person classes. When you can, DO take a class on your next vacation. Live instruction includes help on your technique and often, hands-on adjustments to help you further your practice. 
MORE MINDFUL FEATURES FROM MOMTRENDS
PIN IT!
Use Pinterest to save your favorite ideas from Momtrends. Be sure to follow our Fitness and health board here.
Momtrends was not paid for this post.