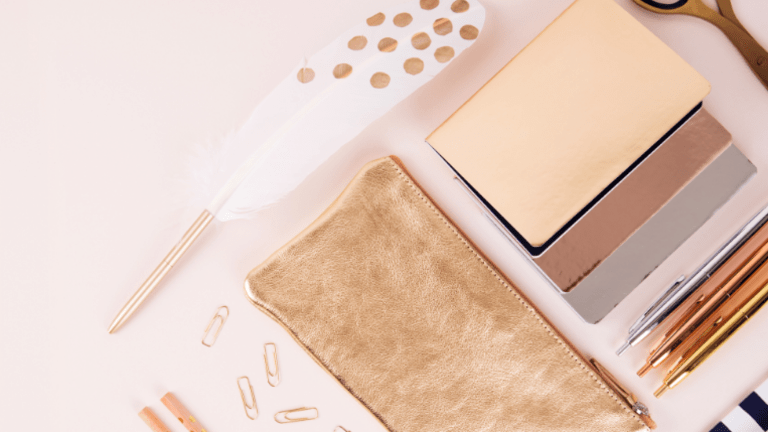 Tips for Saving on Back-to-School Shopping
The back-to-school process continues to get longer and more expensive. Visa has a few tips to ensure that you get the most for your money.
First step? Get organized. Keep a file with letters, emails and notes sent home from your kid's school for registration requirements, report cards, permission slips, required vaccinations, school policies, teacher and parent contact information, etc. See if the school has a website, online calendar or email list you can sign up for. Also, create a family master calendar.
Related: Get organized for Back to School with Mabel's Labels
By the time they've bought new clothes, classroom supplies and paid for extracurricular activities, many parents will end up spending several hundred dollars per child. Unless you've been setting money aside all year, you'll need to determine what you can afford to spend on school-related expenses without blowing your overall budget. Scoring bargains won't help your bottom line if you end up paying interest on unpaid balances. 
Tips for Saving on Back-to-School Shopping
Before you shop, make a comprehensive list for each child. Use previous years' expenses as a guide and compare notes with other parents.
Be transparent with your kids about the budgeting process, including how much money is available to spend. Get them involved in prioritizing expenses between "must-haves" and "nice-to-haves."
As an added inducement to save money, agree that if you come in under budget, you'll split the savings with them.
Spread clothing purchases throughout the year so your kids don't outgrow everything at once.
Although shopping online can save money, time and gas, don't forget shipping and return costs, which could undo any net savings.
Review the school's dress code so you don't waste money on inappropriate clothing.
Ask which school supplies you're expected to buy. Go in with other families to take advantage of volume discounts and sales.
Find out the cost of extracurricular activities (athletics, music, art). Account for uniforms, membership dues, private lessons, field trips, snacks, etc.
Rent or buy used sporting equipment or musical instruments until you're sure they'll stick with an activity.
Factor in public transportation, school bus or carpool expenses.
Find out your school's policy on immunizations and see what's covered by your insurance – or which ones you can access free at health fairs or community clinics.
Before buying new clothing or accessories, look for "gently used" items in the closets of your older kids, friends and neighbors, at garage sales, thrift and consignment stores and at online sites like CraigsList.com.
Clip newspaper and online coupons. Many stores will match competitors' prices even if their own items aren't on sale. In addition, numerous consolidation websites post downloadable coupons and sale codes for online retailers, including Zulily.com, CouponCode.com, DailyDeals.com, DealCoupon.com and many more.
Mobile shopping applications take online shopping to a whole new level by allowing in-store smartphone and mobile browser users to scan product barcodes and make on-the-spot price comparisons, read reviews, download coupons, buy products and more.
To help families navigate through back to school shopping, Visa offers parents and students free access to an award-winning money management program called Practical Money Skills for Life  (www.practicalmoneyskills.com). 
The program comes complete with an array of interactive resources, games and calculators, including a Back to School Budget Calculator" which gives students hands on experience when it comes to preparing and sticking to a budget.
Bottom line: Plan ahead for back-to-school season and you'll save money, time and aggravation.
MORE BACK TO SCHOOL ORGANIZATION FROM MOMTRENDS
PIN IT!
Use Pinterest to save your favorite recipes. Be sure to follow our Back to School board for more tips.
Momtrends was not paid for this post.