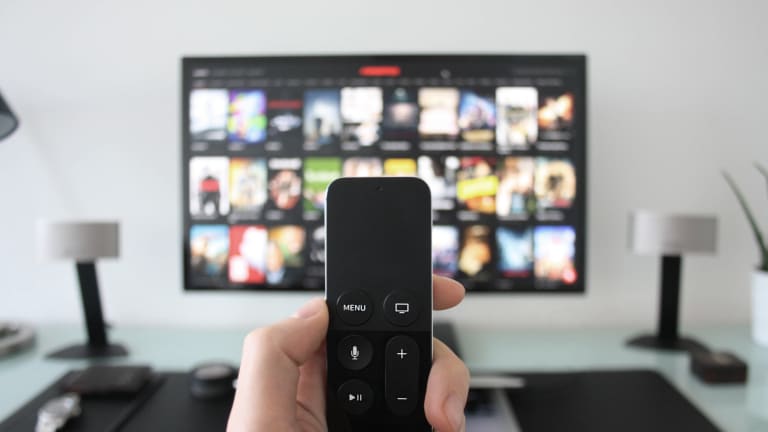 Super Bowl Sunday Interior Design Tips
It's the perfect time to talk about the simple solution of TV mounting as a means to decrease these preventable incidents from occurring.
Super Bowl Sunday is around the corner and for most of us game day will be spent in front of the big screen with friends. Between the cheering fans, eating chili and having children running around, a secured flat panel TV should be top of mind pre game. 
The growing rate of injuries associated with TV tip overs is sobering, so now is the perfect time to provide your readers with the simple solution of TV mounting as a means to decrease these preventable incidents from occurring.
Super Bowl Sunday Interior Design Tips
With design and TV mounting tips from celebrity interior designer, Genevieve Gorder and SANUS®, the #1 best selling TV mount brand in the United States, you can ensure safe game day viewing with some of her tips to have a great party in style.
Visualize: Before starting to ready your space for game day, think about how you want the area to function; the layout of a room dictates how one should behave in that space, therefore it is crucial that the layout fits the flow of the party you are aiming to capture.
Modernize Your Style: Mount your TV with a SANUS® mount to maximize space without compromising the look and feel of a room; ideal for any interior design layout, SANUS® offers a complete line of mounts including full motion, tilting and fixed-position that will instantly add a modern feel to any room, ensure safety and instantly guarantee a perfect picture so you won't miss a second of the big game
Maximize Fireplace Usage: Mount your TV above a fireplace to create a warm and inviting space; now you can watch the game as though you were at the Meadowlands, the only difference is you'll be nice and warm
Create Multipurpose Accent Walls: To make the TV the focal point of a room, place it on an accent wall to draw emphasis and bring the audience in; this is a sure way to bring everyone together and keep them focused on the game
Enhance Kitchen Functionality and Style: There is no need to sacrifice elegance when adding electronics to the kitchen; mounting a small flat screen allows for full kitchen usage and maximizes counter space, which also means you won't miss a play when running to replenish the dip
Eliminate Window Worries: If windows are getting in the way of your interior design layout, mount your TV with a full motion mount bringing extend, tilt, and swivel features to a new level with enhanced capabilities; now you can have the floor plan you've always envisioned, and always have the best view in the room
With help from Genevieve's redecorating tips, you can make sure your only worry this Super Bowl will be touchdowns, not television knockdowns.
More Super Bowl Ideas from Momtrends
PIN IT!
Save your favorite recipes and ideas from our The Big Game pinterest board here.
Momtrends was not paid for this post.