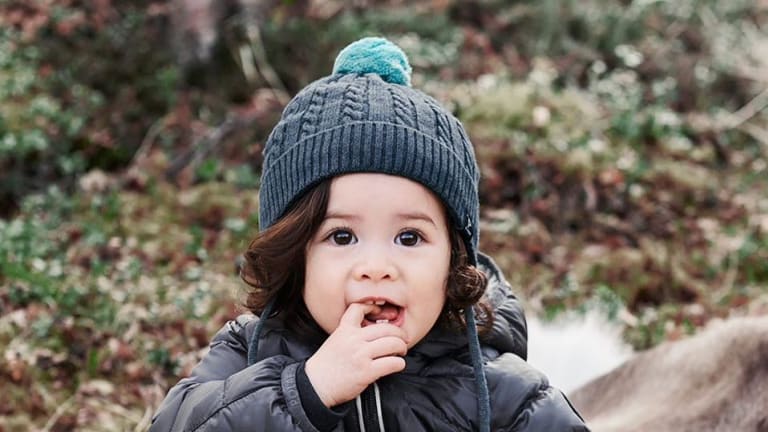 Publish date:
POLARN O. PYRET Makes Every Day a Play Day
Polarn O. Pyret makes some of the best clothing in the world so kids can be kids and get outside and play.
Polarn O. Pyret makes some of the best clothing in the world so kids can be kids and get outside and play.
Polarn O. Pyret, the premium children's wear brand from Sweden, announces Every Day a Play Day week. Beginning Nov. 4. In Sweden, there is a saying: There is no such thing as bad weather, only bad clothing. Polarn O. Pyret makes some of the best clothing in the world so kids can be kids and get outside and play.
Related: Kidpik spring delivered to your door
From Nov. 4 through Nov. 10, Polarn O. Pyret is encouraging all families to enjoy the outdoors no matter what the weather and post their photos to Instagram at #popoutside.
Why outside play is so important:
According to the National Wildlife Federation, 78 percent of parents believe their kids should be outside more, but 61 percent say weather is a barrier to outside play.
Playing outside sparks imagination, improves motor skills and balance, provides a setting to learn about the natural world.
Exposure to nature and outdoor play improves scores in math, reading, writing and listening.
So get outside, go play and tag your pictures by posting them Instagram with the tag #popoutside.

5 Pretty Ways To Organize Your Jewelry
I admit - I'm guilt. Despite my best efforts, my "jewelry drawer" has become a tangled mess of necklaces, bracelets and earrings. This cluttered collection not only makes it hard to see what I have, but difficult to untangle the pieces I do want to wear! This summer, I'm ...read more
This Year's Coolest Jumbo Pool Floats
Pool season is almost here! I can't wait to relax, read a book, and sip a cocktail while lazily drifting in an oversized float. (Just kidding, I have two toddlers--but a swim mama can dream, right?). If you've got a staycation planned, check out this year's coolest jumbo pool ...read more
Crystal Clear and Pristine: Pool-Cleaning Tips
Tropical Storm Isaiah gave us quite the midsummer surprise here in the suburbs of New York City. We just got our power back on after a whole week of darkness! With trees down, debris everywhere, and lots of uncertainty, one thing we forgot to check on: our above ground Intex ...read more
They also offer a eco line for newborns through age 11 featuring 100% certified organic cotton in their classic prints and styles that you and your kids will love.
As a company that believes in "making clothing designed for kids to play and have fun," I loved checking out the gorgeous clothing from their line that truly allows kids to express themselves while also offering stylish prints and comfortable fabrics.
Renowned for dressing children from 0-12 years old in Sweden for over 35 years, the current collection includes fun styles and prints including checkers, argyle and stripes animals, fairy tales and a fantasy world with colors like classic burgundy, navy blue and white mixed with melanges in red, gray and blue. This includes dresses, jackets, tops, bottoms, underwear, socks and more for kids.
MORE KID-CENTRIC STYLE PICKS FROM MOMTRENDS
PIN IT!
Need more ideas on fashion for kids? Use Pinterest to save your favorite fashion finds for you and your kids. Be sure to follow our Kids Fashion and Style Board here.'
Momtrends was not paid for this post.