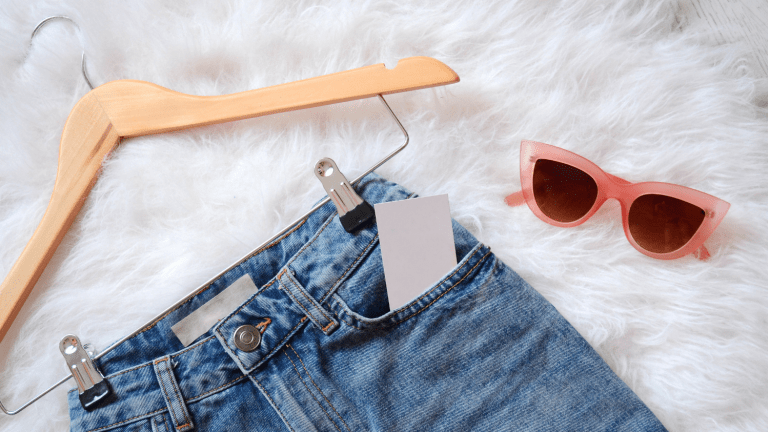 How to Wear Denim Shorts
Our favorite cuts to fit and flatter plus tips for how to style your denim shorts.
Until this year, denim shorts were something that had remained in my very distant style past. I definitely rocked my fair share of denim shorts in my youth. In fact, I do believe I had every color of the rainbow and in high school cuffed denim shorts were my jam. After that however, I walked away from denim shorts and didn't look back. I'm sharing some of my favorite cuts and tips for how to style your denim shorts.
Related: Never underestimate the power of denim shorts
How to Wear Denim Shorts
When the cut offs trend hit strong again a few years back, I mulled over trying that out, but I never quite got around to it. This year, however with several different types of denim shorts being on trend, I decided it's time to revisit my youth and take the denim shorts plunge again.
Six Denim Shorts to Try this Summer
Have you been on the fence about denim shorts too? Well, this roundup just might help you make up your mind. I think I've found a pair that should work for just about everyone.
Which Style to Try
First up is the Bermuda. Bermuda shorts are for the girl who doesn't want to show off a ton of skin and us busy mamas who need something comfortable to run around in. I'm loving a nice slim fit pair along with a loose fitting v-neck tee myself.
If Bermudas are on the long side for your, but you don't want to go super short, try a pair of mid length boyfriend shorts. They have all the comfort of Bermuda shorts, but show off a bit more leg.
Next are white and colored denim. If you're looking for a fresh, crisp look opt for white denim shorts and if you're looking to make more of a statement, go for a bold color like red! A red pair would be perfect for the upcoming Fourth of July weekend.
And finally we have cut offs. Channel your inner festival princess and rock a boho worthy pair of cut off denim shorts. This just might be the year I finally tackle the cut offs challenge myself!
MORE SUMMER STYLE FROM MOMTRENDS
PIN IT!
Use Pinterest to save your favorite fashion posts. Be sure to follow our Summer Style board here.
Momtrends was not paid for this post. We were give samples for review. This post may contain affiliate links. By clicking and shopping, you help support Momtrends and allow us to keep reporting on trends.
For even more Momtrends, follow us on Facebook, Twitter, Pinterest and Instagram