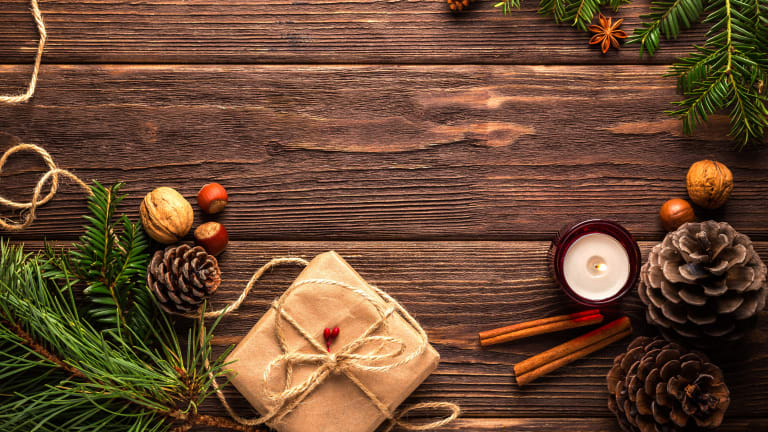 Publish date:
Hostess Holiday Gift Guide
When you are visiting your friends and family, it is customary to bring something as a gesture of thanks.
When you are visiting your friends and family, it is customary to bring something as a gesture of thanks.
There is a lot of work that goes into throwing a holiday party or hosting family. When you are visiting your friends and family, it is customary to bring something as a gesture of thanks. While wine is always nice, we rounded up some other unique items to show the person that is throwing your holiday bash that you are appreciative of their efforts. Here are some favorites for the holiday season.
Hostess Holiday Gift Guide for Parties 
For something truly unique for your hostess, we love these picks. The rule is, never come empty handed to a holiday party. This season we've got inspired gift giving for you.
Viva Scandinavia Nina Tea Seat and Milk and Sugar in Peppermint ($79.95). Tea and socializing go hand-in-hand. This beautiful complete Nina set is made to be shared. Admire its beauty as you savor friendship and family.
A tea set is a beautiful focal point for a get-together. The tactile porcelain texture adds a new quality to tea drinking. It'll inspirebrewing of new types of tea and slowing down to savor the season. Get your Viva Scandinavia gift tea sets here.
VZWraps are gorgeous reusable fabric gift bags proudly sewn in Philadelphia, PA. They are an eco-friendly alternative to traditional wrapping paper and clever and easy to use. It's not regifting, it's gifting better. I love that I can save time and leave no trash behind. And when I have to play Santa, I use VZWraps because they wrap gifts quickly. Plus they can easily wrap oddly shaped items or clamshell packaging.
Stock up now on VZWraps Wine Bags ($15.99) are great for smaller gifts like gourmet goodies or candles. Available in five sizes, ranging from the wine/skinny bag to a Jumbo 33" high bag. We've shown the Wine/Skinny gift bag (Black with Gold Stars) and a Standard gift bag (Red & Gold Metallic). Get your VZWraps here.
Fire Cider is an Apple Cider Vinegar tonic infused with superfoods including turmeric, ginger, garlic, lemons and other raw, organic ingredients. This tangy tonic is a perfect gift for anyone, but especially health conscious folks. Every tablespoon of Fire Cider vinegar packs an energizing punch of concentrated ingredients that can be the start of a whole new way of improving your health and vitality. It can be taken daily as part of a wellness routine or used as a flavorful vinegar in a variety of recipes. 

Fun Ways to Discover Venice Italy with Your Family
Greetings from Italy wear the gelato is rich, the clothes divine and the scenery is inspiring. Now that I've been to this fine city in the north of Italy, twice, I've amassed a list of favorites to share. These are some fun ways to discover Venice, Italy with your family. ...read more
Here's What No One Tells You About Olive Oil
produce is at its absolute PEAK right now. It's the time to prepare fresh veggies and fruit with ease and simplicity. When it comes to cooking, the farmer's market is my muse. As I prepare some of my summer harvest favorites, I'm sharing a little secret, what you put ON the ...read more
Lula's Garden is a succulent gifting company. Each garden is hand-planted in a beautiful gift box designed to serve as a planter, wrapped with a "Happy Holidays" sleeve. Make this holiday cheerful with a gift that keeps on giving! These greens will be vibrant long after the party is over. Order your Lula's Garden Gifts here ($25). 
Bronty Beauty: I tested these simply elegant beauty products this holiday season and they make perfect hostess gifts. My top pick is the  Bronty beauty "Best Seller" gift box. Bronty worked with scientists to engineer a way to pack in natural anti-oxidants in a spray that uses botanical ingredients. These are the three mists Bronty customers can't get enough of, all in a beautiful decorative box perfect for holiday gifting! This gift set includes GLOW, DETOX, SLEEP in 4oz sizes $85 gift set ($107 value). Order your Bronty Beauty here.
Zojirushi mugs will make sure your hostess's coffee never has to be reheated in the microwave. The sleek stainless steel vacuum insulation keeps beverages hot or cold for hours. It's the perfect partner for the morning school run or to take to work. Designed to drink directly from the mug, the mug comes in an array of cheerful colors, I adore the sunny yellow. Get the Zojirushi Stainless Vacuum Mug on Amazon here ($25)
Hostess Holiday Gift Guide for those that you are staying with:
If you are staying over for a few days with friends or family, be sure to be helpful around the house and to bring a gift that's small in size but big in impact.
Echo Show is a clever little digital helper.  The new Show is a compact 5.5" smart display with Alexa ready to help with recipes, to-do lists and shopping. But unlike the smaller versions, this one has a screen to watch movies, news, and TV shows. Right now the Amazon Echo show is on sale for $79.99. Get the Echo Show on Amazon here.
Book of the Month Club because your hostess deserves some "me time" Let your hostess choose her next reads, on you. Choose between a 3, 6, and 12-month membership gift card and earn the title of best gift giver, ever. Three months of books are $49.99. Order Book of the Month Club subscriptions here.
Hostess Holiday Gift Guide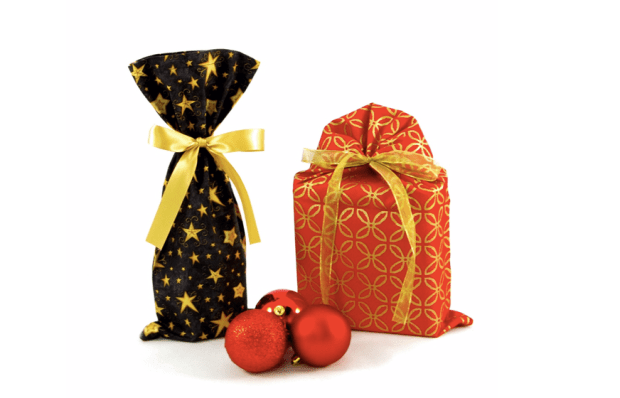 Enter to Win Gift Guide Goodies
MORE MOMTRENDS GIFT IDEAS 
We'll be posting gift ideas each days this week, for kids, teens & tweens, mom and grandparents.
More From Momtrends for the Holidays
Pin it! 
Use Pinterest to save your favorite gift ideas. Be sure to follow our Holiday Recipes and Crafts board here.
Momtrends of the Hostess Holiday Gift Guide are sponsored.