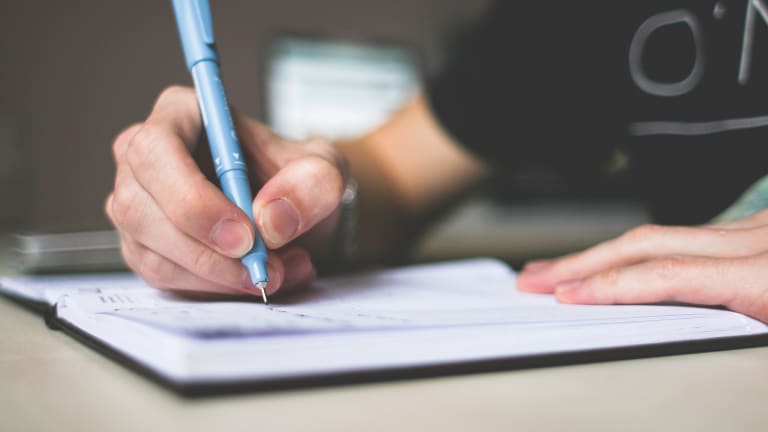 Family Finance Therapy
Resources that can help families thrive and sharing experts that can offer family finance therapy.

Money, money, money.  It's a stresser when there's not enough of it and it can quickly become a source of family tension. Whether you battle rising prices, budgeting for college or facing more serious issues like a job loss, there are a lot of resources out there. We love sharing resources that can help families thrive and sharing experts that can offer family finance therapy. 
Family Finance Experts
Rick Kahler has written four books on finances and runs the largest financial planning firm in the six-state Midwest region. (Check out Conscious Finance $16.95 and the soon to be released Wired for Wealth: Change the Money Mindsets That Keep You Trapped and Unleash Your Wealth Potential.
Rick shared a little glimpse into his latest book. In it, Rick talks about "Money Scripts" and defines this as what individuals think, feel and believe about money. Money scripts are tied to past experiences around money, often starting in childhood. Rick offers the following suggestions for parents to help kids get through mom and dad's tough economic times without creating unreasonable fears.
Family Finance Therapy Tips for Moms
1. Tell kids the truth, but don't be alarmist. In August 84,000 employees lost their jobs. Many others may not be getting the raise or bonus expected, or higher costs may force lifestyle changes. Don't hide that information from
your kids. Not knowing what's going on will only make them more fearful. At the same time, assure kids that the family will be okay, that you as parents are taking care of things. If you don't panic, they won't either.
2. In case of a severe crisis like job loss, it's perfectly appropriate for older kids to pitch in and help. They may need to give up luxuries they're used to, provide more help with chores, or possibly even contribute earnings from part-time jobs to the family treasury. Strike a balance by not being overly protective but also not burdening them with too much responsibility.
3. Deal with your own fears. Talk to your spouse, friends, and financial advisors, not your kids, about your own fears. Get advice on how to handle difficult times, so you can take care of yourself and your family.
4. Make your own financial sacrifices first. It's easier for kids to give up ballet lessons if you've already cancelled your spa membership and cut out your morning visit to the coffee shop.
5. Focus on resiliency. Again, the key is to talk honestly about the situation and reassure kids that, as a family, you can get through this tough period. Let them know you value their help, and teach them by example that being resilient and working together can be empowering.
Be sure to check out Rick's blog for more sage advice. 
More Momtrends Money Tips
Pin it!
Use pinterest to save your favorite money tips and be sure to follow our Money Tips for Moms board here. 
This Family Finance Therapy feature is not sponsored.