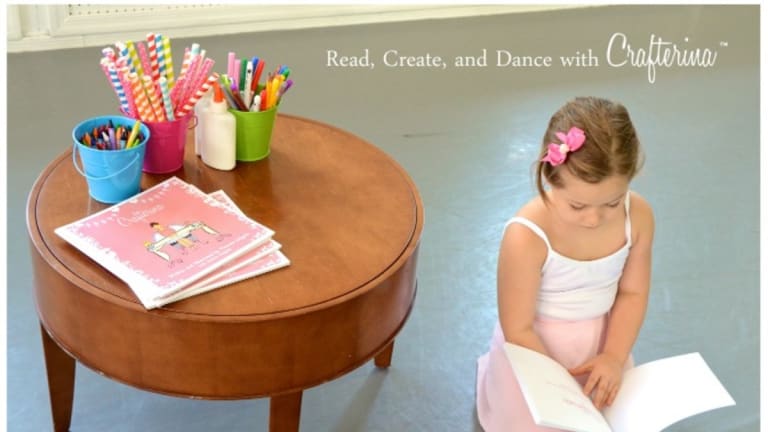 Crafterina Launches a New Children's Book Series
Crafterina is an interdisciplinary approach to learning the art of dance through writing and crafting.
One of my favorite parts about bedtime is slowing down with my daughters and reading our books. With our 6-year-old reading, this time has been particularly special for my 3-year-old and I as we explore new places and learn. She has been really into her ABCs, especially as we have been enjoying the incredible Crafterina Book Series.
Related: Pen pal tips and ideas for kids
Crafterina Launches a New Children's Book Series
Written and Illustrated by Vanessa Salgado, a Professional Dancer and Visual Artist based in New York City, the Crafterina Book Series features a whimsical world where dance and art beautifully meld. As a graduate of Alvin Ailey, she wanted to created a world where her interests in visual art and ballet world could inspire a world of wonder, imagination and creativity to a younger generation.
This includes a fun book series featuring Crafterina's ABCs of Animal Dances featuring an introduction to the worlds of dance, language, and animals and our favorite - the ABCs of Classical Ballet, a book featuring whimsical illustrations and colorful pages celebrate movement, ballet, and the alphabet and Crafterina, a book depicting the world of ballet through creative play and crafts.
Another favorite for the holidays is Crafterina's Nuctracker Coloring and Craft Book. Having seen the Nutracker every year, the girls loved coloring and following along as they recounted the story of the ballet. The book also includes interactive and fun coloring and activity pages, paper crafts, and more!​
A world of dance, art and crafts, we are loving the new Crafterina series that encourages kids to dream big!
For more information, please visit www.Crafterina.com
MORE KID-CENTRIC FUN FROM MOMTRENDS
PIN IT!
Need more ideas on what to do with the kids? Be sure to follow our Activities to Do with the Kids board on Pinterest here.
Momtrends was not paid for this post. We were given samples for review.